Candy Bar Cupcakes
Nothing says Americana like candy bar cupcakes. It is the merging of a traditional American love dating back to 1900 and the Hershey bar and a newer sensation that has taken off in the last decade. Enjoy this photographic journey into the world of Melissa Gerber's candy bar cupcakes:
A Snickers cupcake featuring rich chocolate cake with chocolate frosting, topped in Snickers candy bar bits and drizzled in chocolate.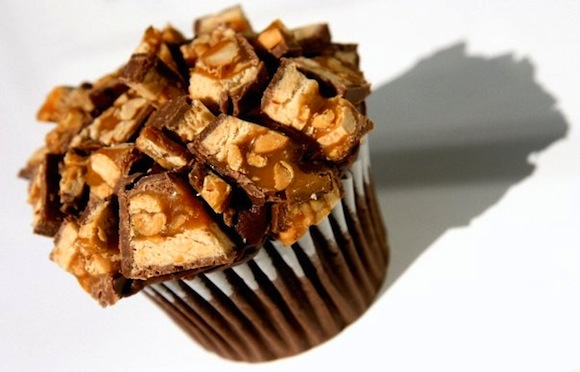 Snickers Cupcake © Melissa Gerber
A minty chocolate cupcake featuring delectable chocolate cake, mint icing, and an Andes Mint with its mint-green layer sandwiched in between two chocolate layers.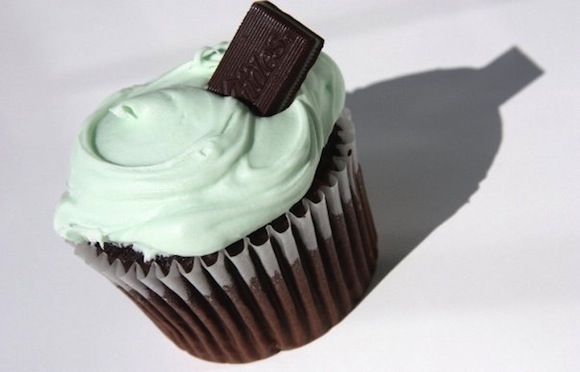 Minty Chocolate Cupcake with Andes Mint © Melissa Gerber
A colorful classic M&M's cupcake with flavorful vanilla cake and chocolate frosting.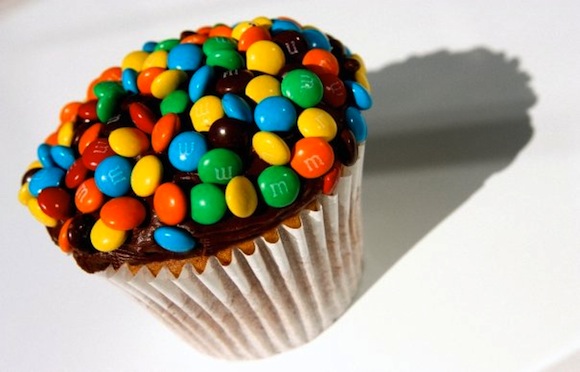 A Classic M&M's Cupcake © Melissa Gerber
A S'mores Cupcake featuring rich chocolate cake, topped with graham cracker frosting, mini marshmallows and a Hershey bar piece, with chocolate drizzled over top.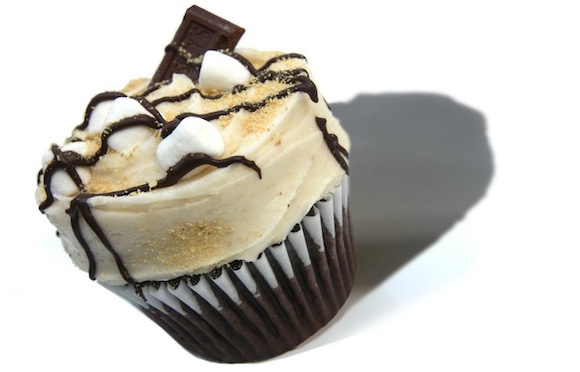 S'mores Cupcake with Hershey bar © Melissa Gerber
Rich chocolate cake filled and iced with peanut butter frosting, topped with Reese's Pieces.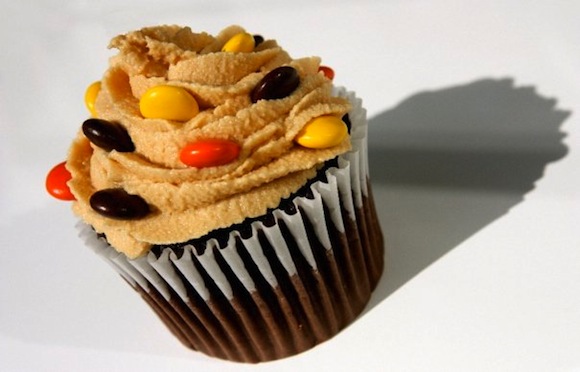 Reese's Pieces Peanut Butter Cupcake © Melissa Gerber
Read about the best chocolate in NYC.
___________________________________________________________________________________


Melissa Gerber creates homemade specialty cupcakes and cheesecake pops to order in the Wilmington, Delaware area. Visit Melissa's Cupcakery on Facebook for contact details and to "like" her work. Melissa is also an experienced freelance graphic designer. Find her portfolio here.
Receive our free content by e-mail directly to your inbox or through an RSS reader.