Bus Travel Takes Off
Bus travel in the United States has increased (8.1% in 2007 and 9.8% in 2008) over the past couple of years. A nation that prides itself on traveling by automobile is starting to see ultra cheap bus tickets that are too attractive to pass up. In many cases, travelers are finding that it's even more convenient than air travel. That's especially true in the Northeast corridor with the popular route from New York to Boston that is served by Chinatown buses.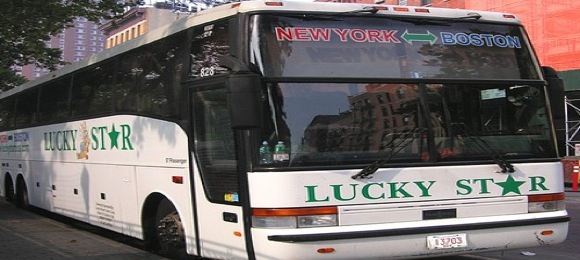 Chinatown Bus © Naomi A.
Americans love their cars, but concerns over gas prices and the environment are likely to keep them open to alternatives. If buses prices continue to drop, inter-city bus travel will persevere in the coming years. That scenario is likely with the success of budget companies such as MegaBus and BoltBus. Throw in President Obama's recent proposal for a high-speed rail, and the nation may be moving in a new direction.
Have you traveled by bus in the U.S.? Which route? How was it?
___________________________________________________________________________________


Gennaro Salamone is the founder and editor of Enduring Wanderlust. Feel free to contact him with questions, comments, or inquiries with reference to contributing a travel article or photograph for publication.
Receive our free content by e-mail directly to your inbox or through an RSS reader.