Unique Ways to Pick Your Next Destination
The world is filled with countless travel destinations. With so many great options, we often struggle to settle upon the perfect place to visit. That leaves us open for a different approach. Ready to try a unique method for selecting your next destination?
The World's Best Festivals & Parties
Visiting a country in the mist of a festival is a great way to meet locals, observe culture, and have a lot of fun. Rough Guide's World Party website provides a comprehensive search function for the best festivals from across the globe. It allows visitors to explore in a variety of ways including by specific festival, month, country, or theme (music, food, parades, drink, religion). Have a week off in April? Try the New Orleans Jazz and Heritage Festival. Headed to Spain this August? Visit Buñol on the last Wednesday of the month for La Tomatina.
Do note that festivals bring in lots of locals and tourists. Plan ahead for accommodations.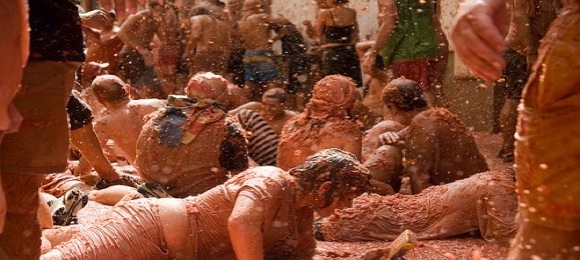 La Tomatina, Spain © AG Saran
Throw A Dart At A World Map
Sounds crazy? That's exactly what your editor, Gennaro Salamone, did back in 1998. With so many great destinations, he was struggling to select a place for a study abroad trip. A friend dared him to toss a dart at an oversized world map on the wall. A small hole in that friend's wall resulted in a summer of study in the Czech Republic. Prague delivered a fascinating city along with informative courses in Central European politics, the Holocaust, and Czech literature. Authors Milan Kundera and Franz Kafka remain favorites a decade later.
Twitter
Searching for the latest hot spots or newly uncovered gems? Twitter has thousands of travel experts spreading their wisdom. It's a unique opportunity to have a discussion with a travel blogger, innkeeper, or travel-industry specialist within the context of a community discussion. Take in their tweets for ideas or send an @ message for a specific suggestion.
Follow me on Twitter @GennaroSalamone. I'll be happy to help with travel tips. Be sure to add a collection of the travel tweeters I follow for a well-rounded perspective.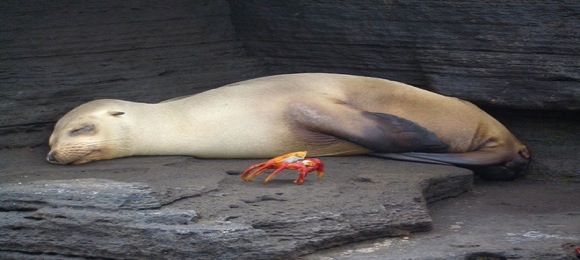 Galápagos Islands © Kyle Mac
World Heritage List
The World Heritage list offers over 800 sites of natural or cultural value from around the world. Their committee looks to help preserve and promote places that exhibit human creative genius or natural wonders, especially ones with universal value for visitors. Italy has the highest number of sites recognized by the World Heritage Committee with over forty properties. The committee also has an inventory of places that are in danger including popular sites like the Galápagos Islands and Old City of Jerusalem. The Democratic Republic of the Congo leads the way with five endangered locations.
Let Your Blog Readers Decide
Though it's an easier task for travel bloggers who already have an audience with an interest in the topic, any blogger has the ability to use their communication device to elicit suggestions. Have readers fill the comment section with submissions. Knowing that a few jokers will attempt to send the blogger off to the Gulag, take the ideas and narrow them to a few acceptable recommendations. Use the most popular entries to conduct a final poll. This will lead to a significant interest among readers in relation to the details in the forthcoming trip posts.
Would you employ one of these methods? What was your most unusual approach for selecting a trip?
Need a trip idea? Try rock climbing in Laos.
___________________________________________________________________________________


Gennaro Salamone is the founder and editor of Enduring Wanderlust. Feel free to contact him with questions, comments, or inquiries with reference to contributing an article or photograph for publication.
Receive our free content by e-mail directly to your inbox or through an RSS reader.