Travelers Should Help Free Rice and Kiva
Free Rice and Kiva are two non-profit websites that are a perfect fit for travelers. Travelers usually return from their wandering with a yearning to give back. Each website takes a different approach to helping people escape poverty.
Free Rice aims to provide free education to all along with free rice for the hungry. Their method is gratis and educational for the donor. It consists of website visitors answering a series of multiple-choice questions in a variety of subjects. The topics that are most relevant to travelers include identifying countries on a map, naming world capitals, and learning foreign languages (Spanish, Italian, German, French, English). For each answer you get right, Free Rice donates 10 grains of rice through the United Nations World Food Program.
That's it. You learn. They eat.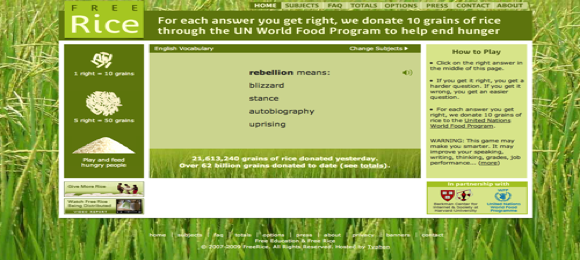 Free Rice Website
Kiva takes a different approach. They match individuals who are willing to give very small loans (micro-loans) to local entrepreneurs in developing countries. The lender can select the country and specific entrepreneur who they'd like to help. Supporters will also receive e-mail updates about their enterpriser's progress along with an ability to track repayment of the loan. This is an ideal avenue for those who want to spark initiative and hard work.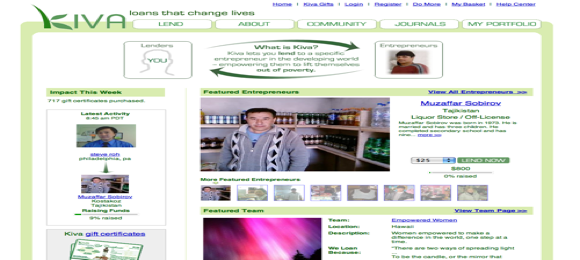 Kiva Website
As travelers, we benefit from wandering the globe. We learn new customs, meet life-long friends, and take advantage of the buying power of Western currency. Free Rice is an opportunity to continue learning about the world around us, and Kiva is a chance to use that almighty currency to give back. Take a serious look at each website. Help make a difference.
___________________________________________________________________________________


Gennaro Salamone is the founder and editor of Enduring Wanderlust. Feel free to contact him with questions, comments, or inquiries with reference to contributing a travel article or photograph for publication.
Receive our free content by e-mail directly to your inbox or through an RSS reader.