The Bavarian Maibaum Festival
The Maibaum or Maypole festival is a typical Bavarian cultural event. It has been taking place in towns throughout Germany and Austria since the 16th century. Follow the traditions of this Bavarian celebration through the lens of photographer Rolf Hicker.
It takes many strong men to lift the traditional maibaum (decorated tree) at the festival, which is mostly organized by local traditional youth groups. The maibaum itself gets erected by a group of helpers because the tall tree is lifted with only a selection of smaller poles. The process can take many hours. During the last push to get the tree up, you'll hear the men screaming "hau rucks" for leverage and unity.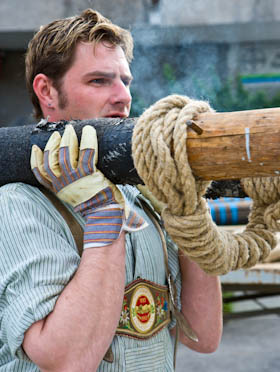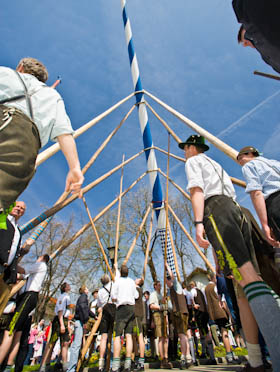 Lifting of the Maibaum © Rolf Hicker
At the event, visitors can find many of these participants wearing traditional Bavarian clothing. Special socks are part of the traditional Bavarian clothing that's worn during the lifting process. These special socks are worn with the famous German "lederhosen."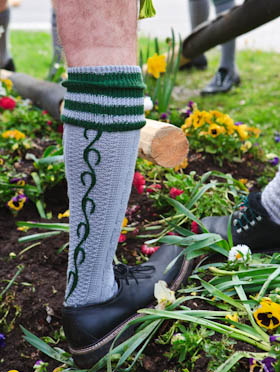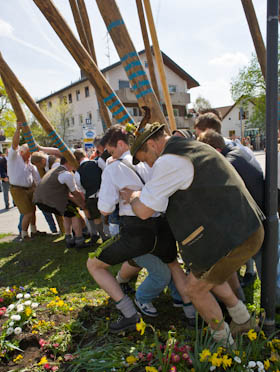 German men wearing lederhosen © Rolf Hicker
While the boys are lifting up the maibaum, the girls are making sure that the guys are staying hydrated with original Bavarian beer. These women are wearing traditional clothing called a dirndl during the festivities. The traditional maibaum fest is a all day event. It's common to see young men filling up a Masskrug or a 1 Liter Stein with fresh beer from a large wooden barrel.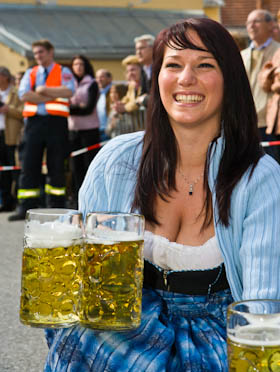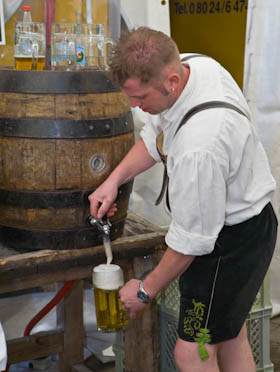 Woman wearing a dirndl + Man with Bavarian beer © Rolf Hicker
___________________________________________________________________________________


Rolf Hicker is a full time pro photographer who specializes in travel, nature, and wildlife. His images have been published in many of the largest magazines including National Geographic and Readers Digest as well as with some of the best known brand names like BMW, Holland America, Porsche, and Alaska Airlines. View more of Rolf's Germany Pictures.
Receive our free content by e-mail directly to your inbox or through an RSS reader.