The Cambodian Cabinet voted to preserve 14 tourist sites that are connected to the Khmer Rouge regime. Khmer Rouge, led by Pol Pot, was a totalitarian organization that ruled Cambodia from 1975-1979. The 14 sites that are being protected from illegal encroachment by locals will provide travelers with an opportunity to learn about the 1.5 million Cambodians who were murdered and tortured during that period. The targets of the regime were often city-dwellers who were educated or considered to be part of the intellectual elite.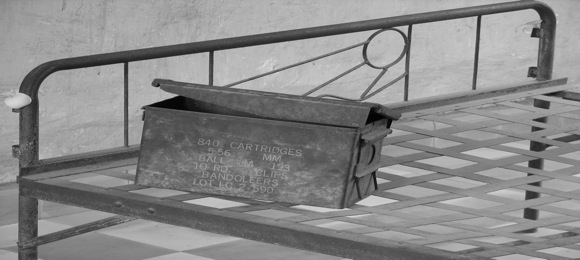 Tuol Sleng Genocide Museum, Cambodia © Gennaro Salamone
Although beautiful Angkor Wat (see photos) is rightfully the most popular tourist destination for travelers headed to Cambodia, sites connected to the Khmer Rouge genocide are also important to visit. While The Killing Fields and Tuol Sleng Genocide Museum are already developed for tourism, newly developed stops in towns such as Anlong Veng (final resting place of Pol Pot) are welcomed additions.

___________________________________________________________________________________


Gennaro Salamone is the founder and editor of Enduring Wanderlust. Feel free to contact him with questions, comments, or inquiries with reference to contributing a travel article or photograph for publication.
Receive our free content by e-mail directly to your inbox or through an RSS reader.