Traveling with kids can be fun, but challenging. Jia Chang offers tips for getting your children to be excited for your next trip along with lessons on how to travel with kids without too much stress.
Watch travel-related movies and read books set in foreign locations
Picking the right book or movie is a great way to get your kids interested in a particular location. Presenting a trip to Great Britain as a chance to explore some Harry Potter
sites will be a lot more effective than focusing on Big Ben. Some other ideas are watching The Lion King
before an African safari, Finding Nemo
before a snorkeling trip to the Caribbean, and The Lord of the Rings
for New Zealand sojourn.
Introduce foods by country
The dinner table is a great place to teach your kids about the rest of the world. Select at least one day a week for international or regional night. An upcoming trip to New Orleans means gumbo or beignets. A vacation to Italy means pizza or their favorite pasta. A hop over to Paris means sweet macarons. Trying different food at home will get your kids' palate familiar with eating various meals. This makes it more likely that burgers and fries aren't the only thing they'll eat abroad.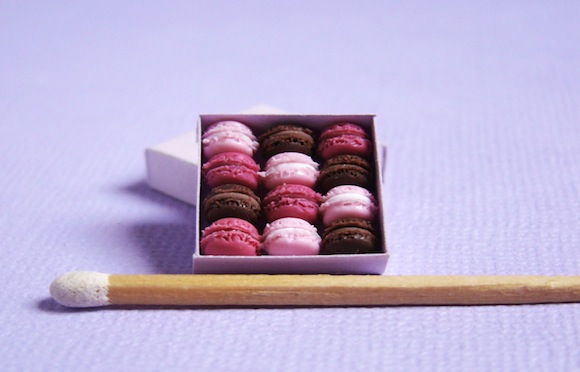 Miniature Macarons © Stephanie Kilgast
Pick the right museums
There is no reason to skip a viewing of the Mona Lisa at the Louvre or The Starry Night at MoMa, but don't expect your kids to be too excited by either. Consider a few museums like the American Museum of Natural History with its dinosaur collection, the National Air and Space Museum with its focus on aviation, or the Please Touch Museum in Philadelphia. The latter encourages kids to touch and interact with their collections.
Animals!
Select locations that give your kids an opportunity to interact with wildlife. A few ideas are to go snorkeling off the coast of Honduras in the Bay Islands with its crystal blue waters and lots of aquatic life, visiting towns with petting zoos or animal sanctuaries, riding an elephant in Thailand or India, or getting up close and personal with the inhabitants of Tiger Island in Australia.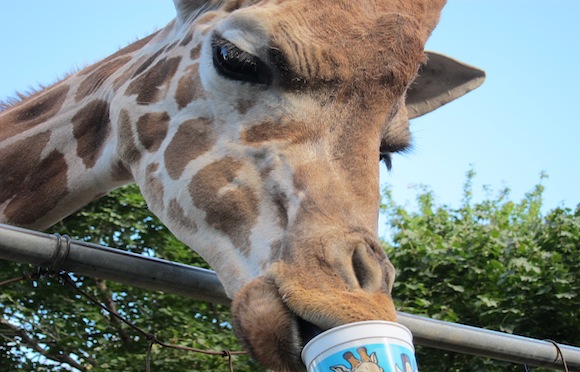 Giraffe © Gennaro Salamone
Visit natural wonders
Adults are not the only ones who are captivated by the natural beauty of the planet. Kids are more likely to appreciate a Grand Canyon rafting tour, viewing lions and cheetahs at the Samburu National Reserve in Kenya, or the lava flow of the volcanoes of Costa Rica with howler monkeys yelling in the background than visiting a big city that focuses on art galleries and upscale restaurants.
Let your kids bring a friend (especially teenagers)
Most of your traveling will be during school breaks. Most kids would prefer to hang out with their friends rather than travel to another country. This is especially true for teenagers. Consider taking one of their friends along for the trip. There are definite issues that arise ranging from cost to concern over the safety of someone's child, but nothing can ruin a vacation more than a kid who misses their buds.
Editor's note: This post contains affiliate links.
___________________________________________________________________________________


Jia Chang is a travel and food writer. She enjoys wandering the globe with her husband and two children. Jia's favorite places to travel include Western Australia, Central America, and France.
Receive our free content by e-mail directly to your inbox or through an RSS reader.