State and local governments, across the United States, are challenging online travel websites who book hotels at discount prices. Representatives, for the governments, are claiming that booking sites such as Orbitz, Expedia, and Priceline are able to offer lower rates by collecting taxes on the cost incurred by the travel site instead of the rate paid by the consumer. Read more at the NY Times.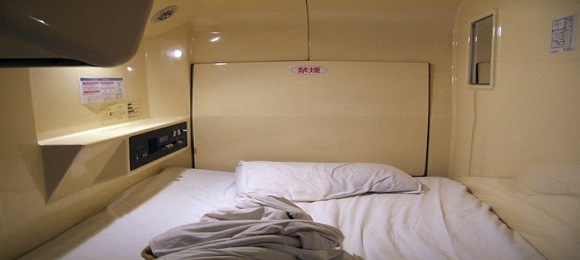 Capsule Hotel, Japan © Robert Paul Young
Online booking sites provide a quick and relatively inexpensive method of securing hotels and airfare. The recent dispute will likely result in an increase in overall room cost for consumers. With travelers already taking a hit, because of the economic downturn, the timing of the news is hardly ideal. That being said, taxpayers will benefit from the additional funds allocated to their local governments.
Should travel sites be required to increase taxes that are collected on hotel rooms?
Looking to make up the cash lost on the hotel tax? Read about free hotel activities in Las Vegas. Prefer to rant about consumer rights? Check out Darren Cronian's Travel Rants. Darren is always looking out for travel consumers. He helps to keep the tourist industry on its toes.

___________________________________________________________________________________


Gennaro Salamone is the founder and editor of Enduring Wanderlust. Feel free to contact him with questions, comments, or inquiries with reference to contributing a travel article or photograph for publication.
Receive our free content by e-mail directly to your inbox or through an RSS reader.