There is luxury and there is luxury done right. Grand Velas Riviera Maya represents the latter. An All Inclusive resort on the turquoise waters of Playa Del Carmen in Mexico, Grand Velas combines oceanfront suites and a beautifully manicured property with several delectable restaurants including Cocina de Autor and Frida.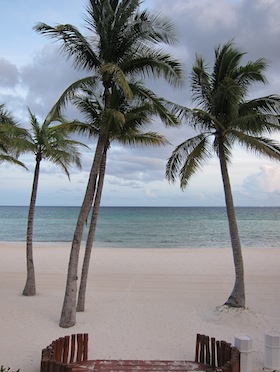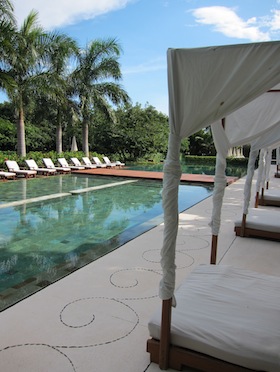 Grand Velas Riviera Maya, Mexico © Gennaro Salamone
While such a beautiful resort has everything you need for a short or lengthy stay in Mexico, there are also lots of fun activities for couples or families that are available off grounds. One that we sampled was swimming with dolphins. If you're planning a trip to Playa Del Carmen, a stay at Grand Velas can be combined with this or other activities. See their dolphins package for more information.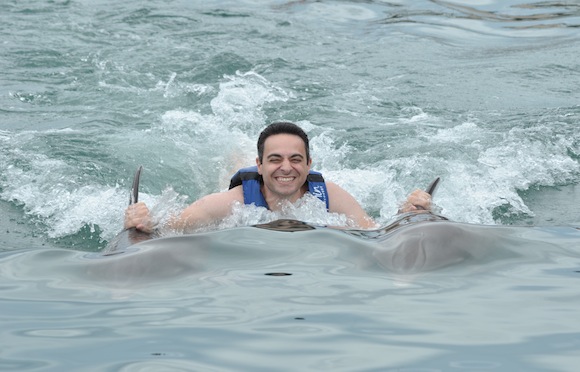 Swimming with Dolphins in Mexico
We arrived at Dolphin Discovery on a cloudy day. Perfect afternoon for an excursion. The leader of the program was a charismatic man who clearly loved working with dolphins, Remón and Diana. The small group started with a dolphin kiss and hand shake. The latter felt more like a dance.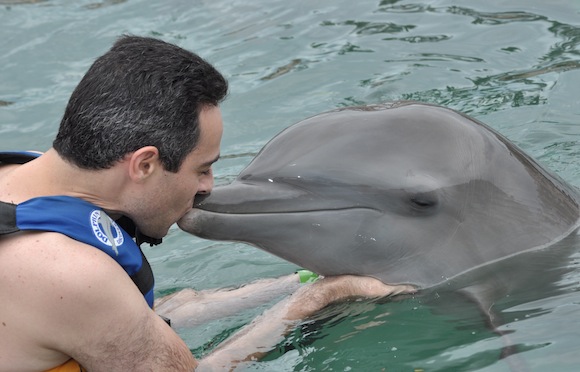 Dolphin Kiss in Mexico
After that introduction to Remón and Diana, each member of the group had an opportunity to swim with the two dolphins. The swim is exciting and quick. While you might have a few nerves as they take off, it is a safe experience that you'll want to do again.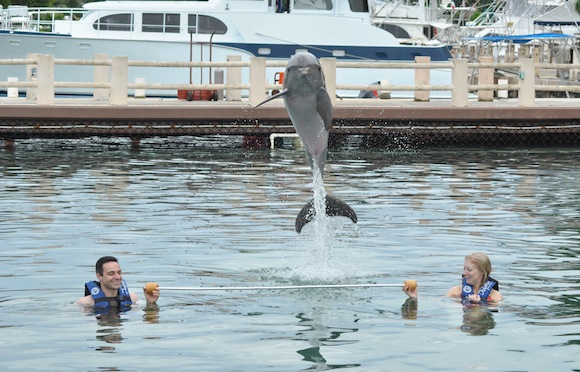 In addition to the dolphin swim, participants get to partake in some dolphin tricks including playing with a ball and a dolphin jump. We were also treated to holding a manatee and a brief swim near sting rays and sharks in a separate area. Be aware that cameras are not allowed. There will, however, be a photographer taking photos that will later be available for purchase.
The dolphin encounter involves quite a few activities and a significant time with the animals. It will be nice to get back to Grand Velas with their friendly and attentive service afterwards. A relaxing seat on the beach or a drink at the swim-up pool bar is highly recommended.
This stay at Grand Velas was courtesy of Grand Velas Riviera Maya. The dolphin encounter was courtesy of Dolphin Discovery. The content and opinions in the article are those of the author.
___________________________________________________________________________________


Gennaro Salamone is the founder and editor of Enduring Wanderlust. Feel free to contact him with questions, comments, or inquiries with reference to contributing an article or photograph for publication.
Receive our free content by e-mail directly to your inbox or through an RSS reader.