Marsaxlokk, a traditional fishing village on coast of Malta, hosts an early morning fish market every Sunday. Locals go there to buy fresh seafood to prepare for their dinner that evening. Follow the happenings of a typical day at the market through the lens of photographer Kasia Tempes.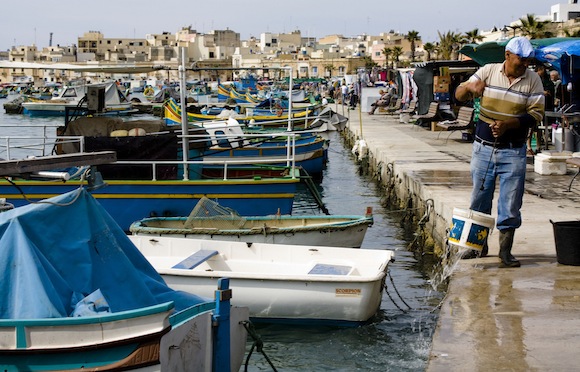 Fisherman on the Malta coast © Kasia Tempes
While visiting the island, it's worth it to get up extra early at least once to see the happenings at Marsaxlokk. The fresh seafood and serene atmosphere in this area of Malta will make the old Polish saying "the shortest way to your heart is by the stomach" ring true.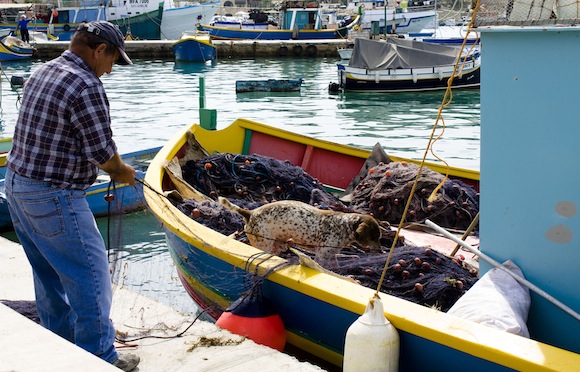 Fisherman and his dog getting ready for the day © Kasia Tempes
You won't be alone either. There are many tourists who come to observe this display of authentic activity by the Maltese people. Additionally, travelers have an opportunity to sample a variety of local fish including mussels, prawns, and the popular lampuki, which are delivered on the stands from the boats of Maltese fishermen. Fruit, vegetables, and souvenirs are also available.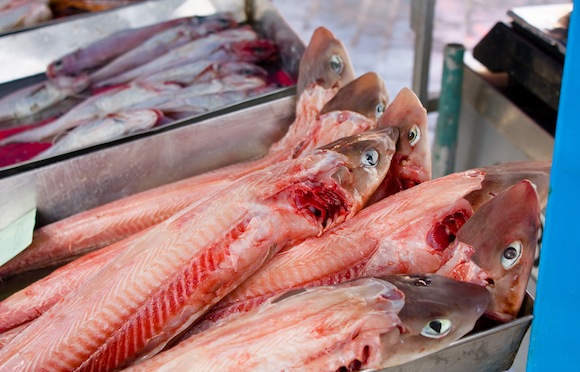 Local Fish © Kasia Tempes
Between fish stands, colorful boats stand out rocking softly next to the shore. Locals crowd the area to examine the goods that fishermen coil in their nets. Merchants too rush around weighing and flaying the catch as customers wait.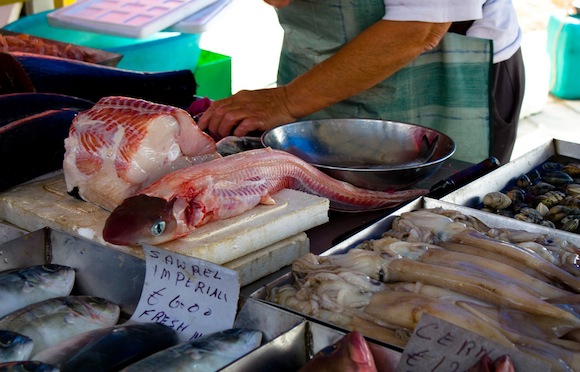 Fish being prepared at the market © Kasia Tempes
If buying and preparing the fish yourself is too much of a hassle, the Marsaxlokk waterfront has a variety of seafood resturants to feed the influx of tourists in recent years.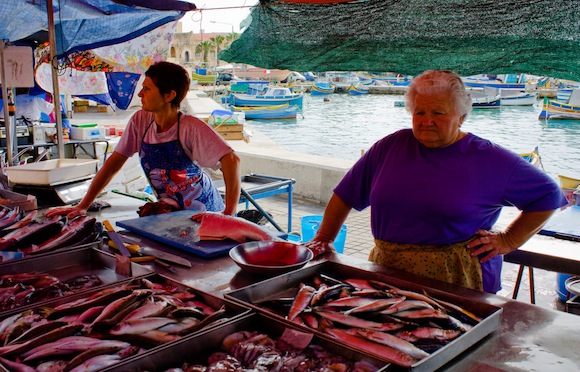 Locals waiting for customers © Kasia Tempes
___________________________________________________________________________________


Kasia Tempes is an aspiring photographer and journalist from Kraków, Poland. She loves to observe and photograph people in their everyday lives while traveling around the world. View Kasia's photography on her website.
Receive our free content by e-mail directly to your inbox or through an RSS reader.