National Parks in the United States received $750 million from the economic stimulus in order to address much needed repairs and construction. The package will help to pay for over 750 projects across the country. A few of the repairs include work at Independence Hall in Philadelphia, Ellis Island in New York, Shenandoah National Park in Virginia, and multiple stop across the Appalachian Trail. A full list of the projects by state can be found at the Department of the Interior website.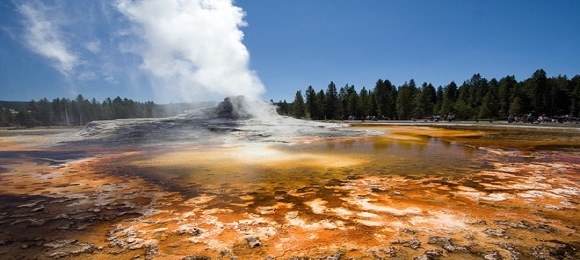 Castle Geyser, Yellowstone National Park © Dominiqs
The National Park Service projects will address much needed maintenance across the nation. Though $750 million is a sizable amount with the current economic crisis, the preservation efforts will create 30,000 to 40,000 new jobs. If the United States wants to be serious about conservation, their parks must be kept in satisfactory condition. It's no coincidence that the announcement of the funds landed on Earth Day. It's meant to send a signal that the Obama Administration is committed to being green. Expect more projects that are funded by the federal government in the coming years.

___________________________________________________________________________________


Gennaro Salamone is the founder and editor of Enduring Wanderlust. Feel free to contact him with questions, comments, or inquiries with reference to contributing a travel article or photograph for publication.
Receive our free content by e-mail directly to your inbox or through an RSS reader.