Spirit Airlines hits the headlines with another controversy. Their employees are urging the discount airline to discontinue a new policy that requires fight attendants to wear aprons with beer logos. A spokeswomen for the Association of Flight Attendants called the aprons "demeaning." Read more on Yahoo! News.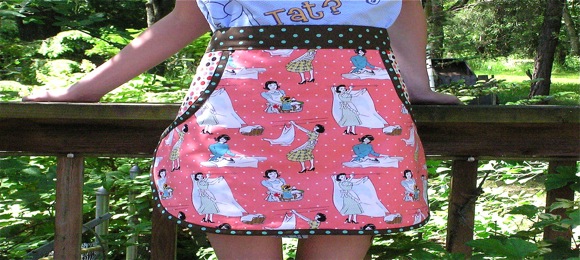 Spirit Air Apron Controversy © Anne Norman
This isn't the first problem Spirit has faced. They were also criticised for using sexually-explicit advertising in connection with their MILF: Many Islands, Low Fares (below) marketing campaign. This refers to an explicit term that was popularized by the film American Pie. Spirit executives deny the connection. The racy advertisements were mentioned along with the aprons as a pattern of behavior from the company. Read more on ABC News.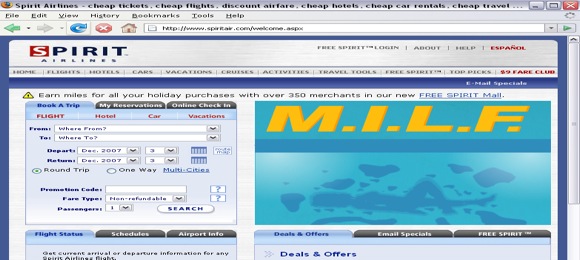 Spirit Air MILF Advertisement © Tifotter
Spirit Airlines continues to walk a thin line. Their earlier advertising campaign was successful in that it brought the company into the spotlight without consequences. The latest gimmick, however, has the potential to lead to press attention that may hurt the airline. With words like "demeaning" being flung, it may be a campaign that they regret.
Has Spirit Airlines crossed the line?
Read more about issues with Spirit Airlines or Delta's decision to charge overweight passengers double the fare.

___________________________________________________________________________________


Gennaro Salamone is the founder and editor of Enduring Wanderlust. Feel free to contact him with questions, comments, or inquiries with reference to contributing a travel article or photograph for publication.
Receive our free content by e-mail directly to your inbox or through an RSS reader.