The San Gennaro Festival
The Feast of San Gennaro is the longest running festival in New York City. It began in 1926 with the arrival of immigrants from Naples, Italy who lived along Mulberry Street in Little Italy. Revered by Neapolitans, as their protector, legend has it that vials San Gennaro's blood liquify several times per year including on September 19. Though the festival still maintains religious significance to many attendees, it is primarily a celebration of the Italian culture that once filled the streets of the community.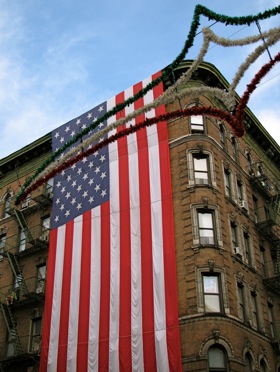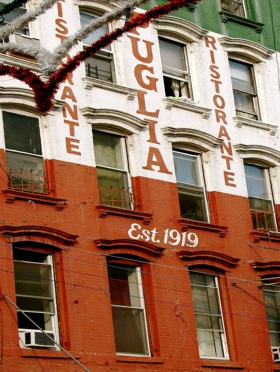 Little Italy, New York City © Gennaro Salamone
What was once a thriving Italian enclave, Manhattan's Little Italy has shrunk over the decades leaving only a small section with Italian restaurants and shops. While visiting Arthur Avenue in the Bronx provides for a more authentic experience, attending the San Gennaro Festival is an opportunity to participate in a traditional street fair.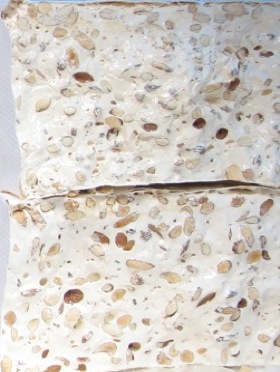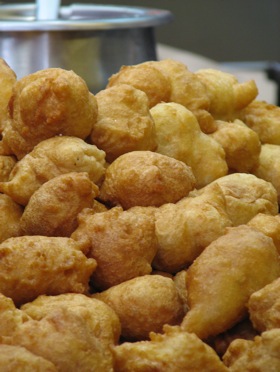 Torrone + Zeppole © Gennaro Salamone
The highlight for festival goers is eating Italian food from street vendors. Sausage and peppers, zeppole, and cuts from giant slabs of torrone are especially popular. There is also a cannoli-eating contest for those with bottomless stomachs.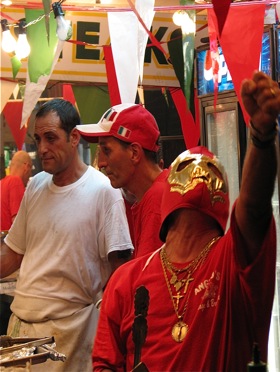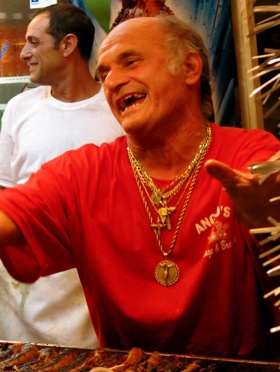 Italian Americans cooking traditional sausage © Gennaro Salamone
When they're not preparing your meal, vendors exhibit their fun-loving and uninhibited nature. It's a much needed diversion from the crowded lines on Mulberry and the adjacent streets.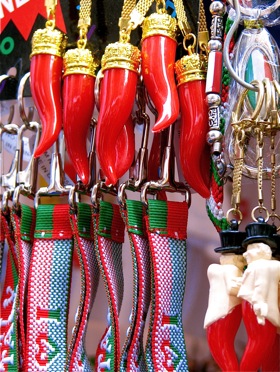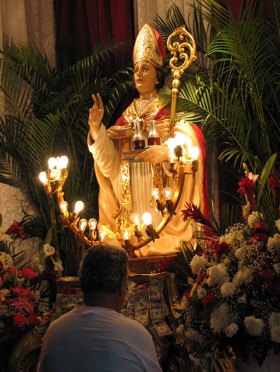 Italian horns (corni) protect against the evil eye + Pinning of money on San Gennaro © Gennaro Salamone
For individuals who are more interested in the religious aspects of the San Gennaro, a mass is held on the official Saint Day (September 19) at the Most Precious Blood Church followed by a procession. It is tradition to pin money on the statue of San Gennaro as a donation to the church.
___________________________________________________________________________________


Gennaro Salamone is the founder and editor of Enduring Wanderlust. Feel free to contact him with questions, comments, or inquiries with reference to contributing an article or photograph for publication.
Receive our free content by e-mail directly to your inbox or through an RSS reader.