Faghat seyr mikonam. For the adventurous eater venturing into Kabul's street food scene, these three Dari words, which roughly translates to "I'm just looking," are key. To stroll by Kabul's food stalls is to run a gauntlet of aggressive vendors, stepping into your path and thrusting samples at you. However, the reward for wading into this chaotic scene is to foray into the varied cuisine of Afghanistan.
Follow Scott Ruddick's tour of the Kabul food stalls:
To the outside world, Kabul has become synonymous with the strife and conflict afflicting the whole of Afghanistan. Yet beyond the headlines, the capital city is a vibrant community of three million people with a thriving street food scene.
The influx of foreigners and money since the fall of the Taliban has gradually transformed the Kabul restaurant landscape. Enterprising street chefs, tabang wallahs in the local parlance, serve up a variety of local cuisine.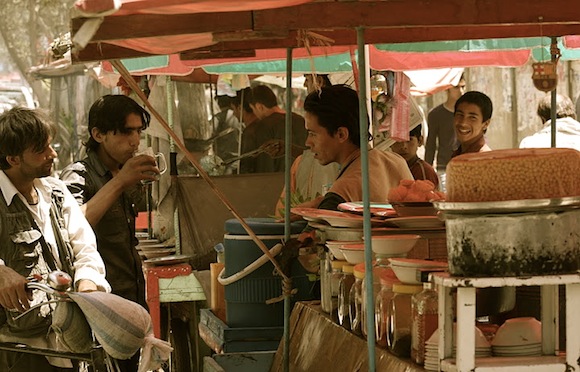 Kabul Food Stall © Scott Ruddick
Kabul's food stalls are unassuming. They are often no more than a tin roof held up by a rough-hewn wood timber frame covering a cooking area. Electrical connections to run refrigeration are nonexistent and supplies are kept in coolers, lugged back and forth from the homes of the stall staff every day.
The best stalls are found around Shahr-e Naw Park, a large park in central Kabul that is popular with the locals for pick-up soccer matches and Friday bird fights. The stalls are clustered together along the wide sidewalks. In keeping with the business model of successful street food vendors everywhere, each stall will specialize in one or two food types, and build their business by offering a consistent, quality product at a reasonable price.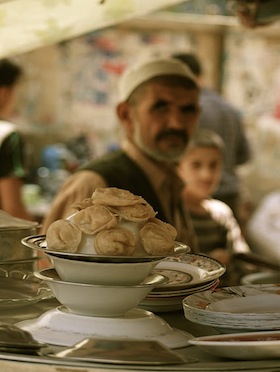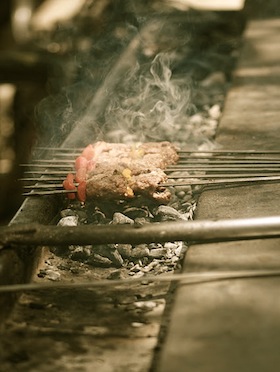 Mantu vendor and Kabob © Scott Ruddick
Each dish costs between 50 and 100 Afghanis ($1.25 and $2.50 USD). Busy times are lunch, the main meal in Afghanistan, when office workers and laborers are on the prowl for a cheap meal, and again in late afternoon as workers head home, and stop to pick up takeout for the evening meal.
Kabul's street food stalls are both a cheaper alternative to more expensive sit-down restaurants and a respite from the heavy fare of traditional Afghan household cooking. A typical Afghan meal is centered on rice. Qabeli Palau or basmati rice with chopped carrots and raisins and pieces of meat is often the centerpiece, served with flat bread. While a well-done palau is a wonderful meal, the sheer ubiquitousness of it drives Afghanis and ex pats when they have been in country long enough to seek out different fare. The tabang wallahs are only too pleased to fill this void in the Afghan diet.
Kabob is the preferred takeout food for Kabul's denizens meaning open-air kabob shops are to be found in every part of Kabul. Kabobs consist of lightly seasoned mutton, lamb, beef or chicken skewered on rough iron spikes then broiled over glowing charcoal. The kabob meat is wrapped in naan, a leavened bread that is baked by being slapped against the inner wall of a clay oven, which is in turn wrapped in old newspaper. The experienced kabob eater knows that naan serves as both a plate and an accompaniment. The rough side of the bread is always placed facing up with the meat piled on top of it. Chunks of the bread are ripped off and used to scoop up the meat. A typical mid-sized kabob stall will serve 110 pounds of meat a week.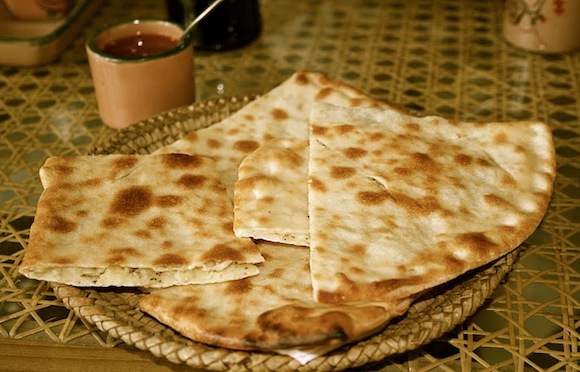 Boloni © Scott Ruddick
Other tabang wallahs serve up steaming plates of delicately spiced raviolis. Indigenous to northern Afghanistan, mantu (stuffed with minced meat) and ashok (filled with leeks) are steamed over large open-air pots and served with a tangy yogurt sauce.
Boloni or stuffed pancakes filled with either shaved potato and onion (sabzi) or squash (kadu) are deep-fried in bubbling cauldrons of oil.
The carb-heavy Afghan burger, a recent Kabul concoction, is a favorite with the city's teenage boys. It is common to see groups of them gathered on street corners, devouring the local meal of a spiced ground beef patty with a smattering of onions, tomato, and lettuce that is wrapped in a pita-like bread along with a side of French fries jammed into the sides.
Shor nakhod or stewed chickpeas are served on large plates with an accompanying mint sauce, which serves as either an accompaniment or a stand-alone meal.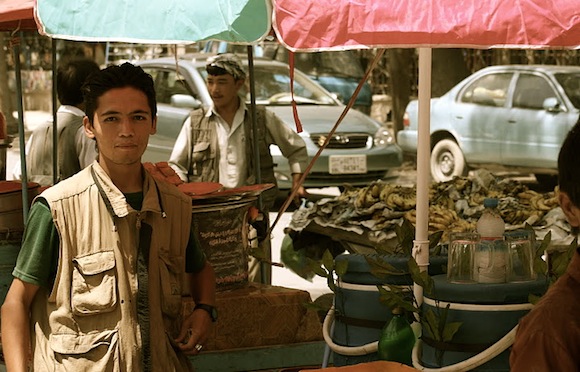 Doogh stall © Scott Ruddick
Whatever your choice of entrée, wash it down with doogh, which is a carbonated yogurt drink seasoned with salt and mint.
A typical Afghan food stall will open late morning, and close around dusk Sunday to Thursday. This schedule is reversed during the religious month of Ramadan, when Muslims fast from dawn to dusk. During this 30-day period, the stalls will open for iftar, the fast-breaking meal that takes place at sunset, and close at around sunrise, when the last meal before the dawn-induced fast begins.
___________________________________________________________________________________


Scott Ruddick is an international development specialist and a freelance writer who focuses on the developing world. Learn more about Scott on his website.
Receive our free content by e-mail directly to your inbox or through an RSS reader.
Nothing says Americana like candy bar cupcakes. It is the merging of a traditional American love dating back to 1900 and the Hershey bar and a newer sensation that has taken off in the last decade. Enjoy this photographic journey into the world of Melissa Gerber's candy bar cupcakes:
A Snickers cupcake featuring rich chocolate cake with chocolate frosting, topped in Snickers candy bar bits and drizzled in chocolate.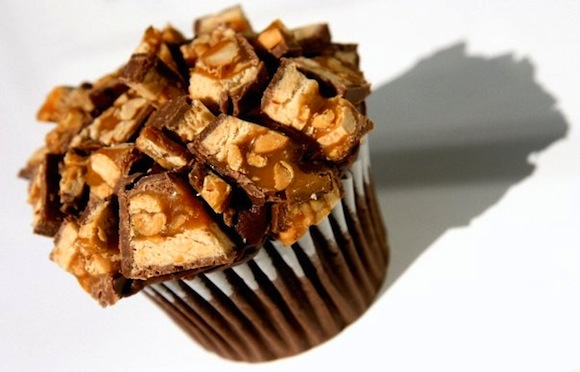 Snickers Cupcake © Melissa Gerber
A minty chocolate cupcake featuring delectable chocolate cake, mint icing, and an Andes Mint with its mint-green layer sandwiched in between two chocolate layers.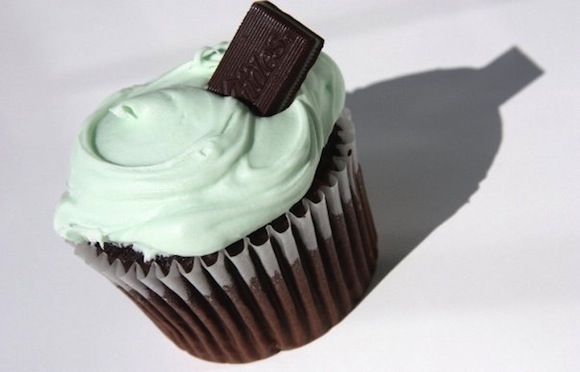 Minty Chocolate Cupcake with Andes Mint © Melissa Gerber
A colorful classic M&M's cupcake with flavorful vanilla cake and chocolate frosting.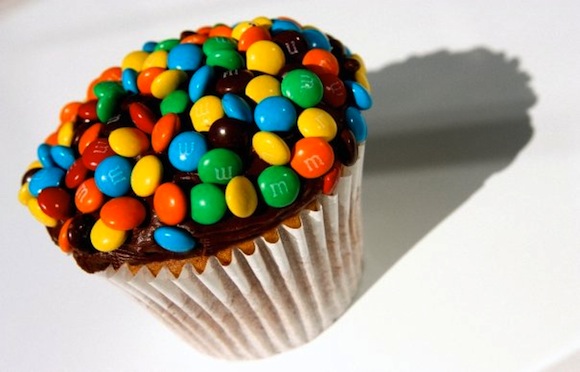 A Classic M&M's Cupcake © Melissa Gerber
A S'mores Cupcake featuring rich chocolate cake, topped with graham cracker frosting, mini marshmallows and a Hershey bar piece, with chocolate drizzled over top.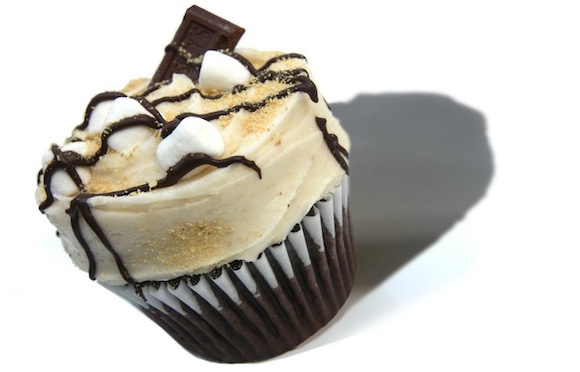 S'mores Cupcake with Hershey bar © Melissa Gerber
Rich chocolate cake filled and iced with peanut butter frosting, topped with Reese's Pieces.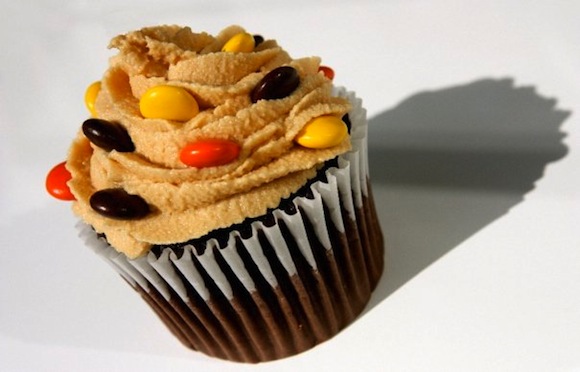 Reese's Pieces Peanut Butter Cupcake © Melissa Gerber
Read about the best chocolate in NYC.
___________________________________________________________________________________


Melissa Gerber creates homemade specialty cupcakes and cheesecake pops to order in the Wilmington, Delaware area. Visit Melissa's Cupcakery on Facebook for contact details and to "like" her work. Melissa is also an experienced freelance graphic designer. Find her portfolio here.
Receive our free content by e-mail directly to your inbox or through an RSS reader.
The Park Slope neighborhood in Brooklyn is home to several of the tastiest cupcakes in New York City. Bakeries have been competing for two decades to win over the growing customer base for the small cake designed to satiate one person. Three Park Slope spots have developed cupcakes that would satisfy even the toughest critics.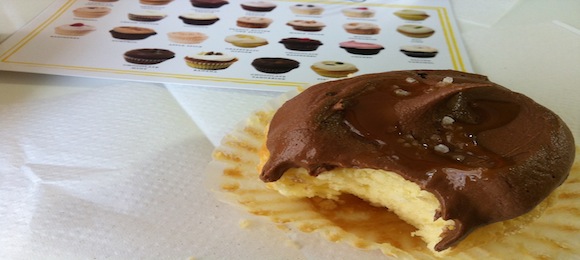 Butter Lane Cupcakes, Park Slope, Brooklyn © Gennaro Salamone
Butter Lane Cupcakes recently opened a Park Slope location after years in the East Village. Their French and American buttercream icing is extraordinary especially on top of a Sea Salted Chocolate cupcake. The general feel of the place is a lot better than the previous occupant — King of Cupcakes. There is a bench for two in front of the shop that might remind Sex and the City fans of the one Carrie and Miranda sat on in a July 2000 episode while munching on cupcakes and chatting about Carrie's new crush on Aiden.
A little further down 7th Avenue is Crespella, which specializes in crepes, but is also a retailer for Robicelli's cupcakes. Found in locations throughout the city, Robicelli's has delectable flavors including S'Mores, cheesecake buttercream, and apricot chardonnay cake. For chocolate lovers, head over to Ladybird Bakery (formerly Two Little Red Hens Bakery) on 8th Avenue for their Brooklyn Blackout cupcake. It consists of chocolate cake, chocolate pudding, chocolate frosting, and lots of chocolate sprinkles across the top.
Read about the best chocolate in NYC or view tasty candy bar cupcakes.

___________________________________________________________________________________


Gennaro Salamone is the founder and editor of Enduring Wanderlust. Feel free to contact him with questions, comments, or inquiries with reference to contributing an article or photograph for publication.
Receive our free content by e-mail directly to your inbox or through an RSS reader.
Marsaxlokk, a traditional fishing village on coast of Malta, hosts an early morning fish market every Sunday. Locals go there to buy fresh seafood to prepare for their dinner that evening. Follow the happenings of a typical day at the market through the lens of photographer Kasia Tempes.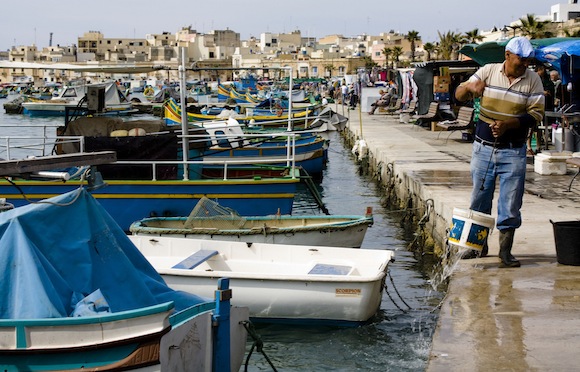 Fisherman on the Malta coast © Kasia Tempes
While visiting the island, it's worth it to get up extra early at least once to see the happenings at Marsaxlokk. The fresh seafood and serene atmosphere in this area of Malta will make the old Polish saying "the shortest way to your heart is by the stomach" ring true.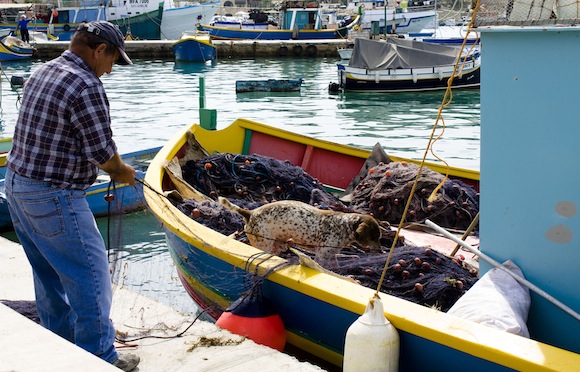 Fisherman and his dog getting ready for the day © Kasia Tempes
You won't be alone either. There are many tourists who come to observe this display of authentic activity by the Maltese people. Additionally, travelers have an opportunity to sample a variety of local fish including mussels, prawns, and the popular lampuki, which are delivered on the stands from the boats of Maltese fishermen. Fruit, vegetables, and souvenirs are also available.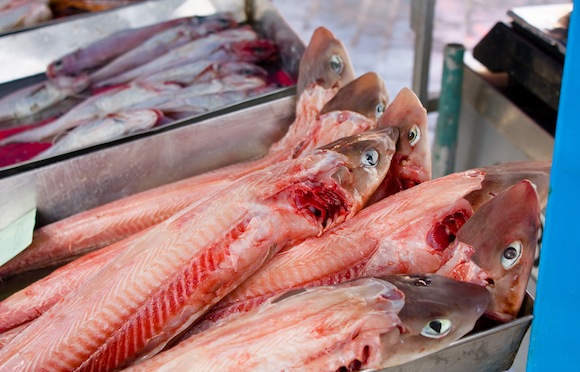 Local Fish © Kasia Tempes
Between fish stands, colorful boats stand out rocking softly next to the shore. Locals crowd the area to examine the goods that fishermen coil in their nets. Merchants too rush around weighing and flaying the catch as customers wait.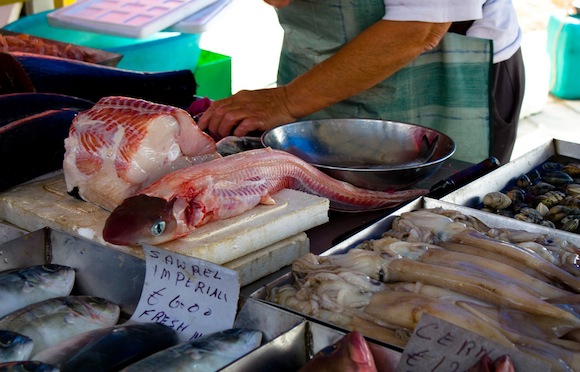 Fish being prepared at the market © Kasia Tempes
If buying and preparing the fish yourself is too much of a hassle, the Marsaxlokk waterfront has a variety of seafood resturants to feed the influx of tourists in recent years.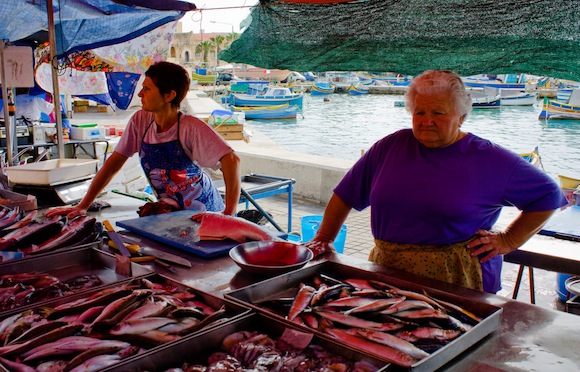 Locals waiting for customers © Kasia Tempes
___________________________________________________________________________________


Kasia Tempes is an aspiring photographer and journalist from Kraków, Poland. She loves to observe and photograph people in their everyday lives while traveling around the world. View Kasia's photography on her website.
Receive our free content by e-mail directly to your inbox or through an RSS reader.
The winemaking process is uncomplicated, but it requires several steps and a lot of patience. Together with that, making homemade wine requires a few days of labor and months of fermentation in order for the wine to be ready for consumption. While there are slight variations to the process, this is a time-tested method that was learned through my father. It comes from a long tradition of Italian winemakers from a small mountain town in Italy. That knowledge was later brought to the United States.
Step-by-Step Process: How to Make Homemade Wine
Step One: Gathering the Equipment
Purchasing the right equipment is the first step to making homemade wine. It requires:
An initial fermentation container that is big enough to hold your crushed grapes. It needs to be a high quality plastic container. Modern versions have a drainage nozzle, which makes it easier to transfer the wine juice to the long-term fermentation jugs.
Long-term fermentation containers (carboys or demijohns) that can be glass jugs or oak barrels. The former tends to be more consistent year-to-year. Depending on your batch of wine the sizes can range from 1 to 15 gallons.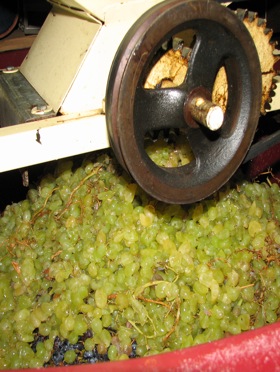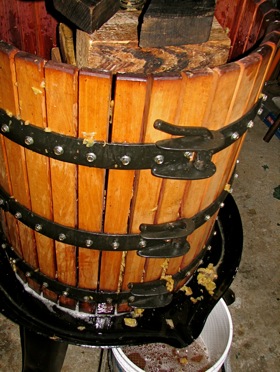 Grape Crusher + Ratchet Basket Grape Press © Gennaro Salamone
Plastic tubing that's at least 6 feet long is required for transferring the juice between containers.
A manual or motorized grape crusher (de-stemmer optional) is needed for squashing the grapes.
A ratchet basket grape press and pressure discs are necessary to squeeze the remaining juice from the grapes in the primary fermentation container.
While some add yeast or tablets, this process doesn't use additives.
Plastic buckets are required to capture wine from the press and to move the grapes from the initial fermentation container to the press.
A funnel with a strainer is needed to transfer grape juice from the buckets to the demijohns.
Enough cases of grapes to meet your needs are also necessary.
Step Two: Preparing the Equipment
Prepare a large space that will fit your initial fermentation containers, a basket grape press, and the cases of grapes. You will also need an electrical outlet if using a motorized grape crusher. Be sure to wash all of your equipment and to open the cases of grapes and inspect to make sure that the fruit is healthy and ready to be crushed.
Step Three: Crushing the Grapes and Initial Fermentation Container
Place the manual or motorized grape crusher over the initial fermentation container, which is at least a foot off the ground. One person will be ensuring that the machine is in place and another will be responsible for dumping the cases of grapes into the crusher. Fill the container and leave at least a foot of space at the top. The grapes will stay in this container for about a week. Be sure to use a cover. A sheet or similar will do. Be sure to use a closed space.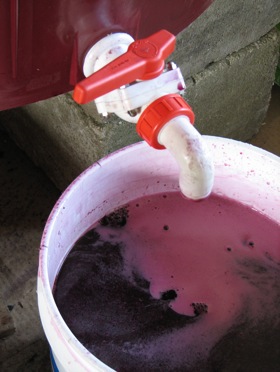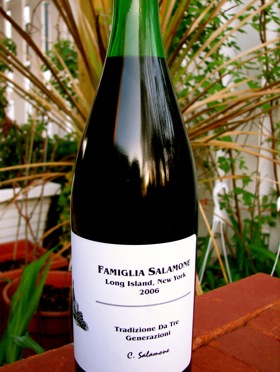 Homemade wine © Gennaro Salamone
Step Four: Secondary Fermentation and Transfer to the Secondary Containers
Transfer the wine juice to the secondary fermentation container. If you're using a modern high quality plastic container for the initial fermentation then simply place a bucket under the drainage nozzle. If not, use a plastic tube from the grape-filled container to the buckets. Place the funnel with the strainer into the demijohn and pour the buckets of grape juice into it. Do not fill them up. An airlock will be need for the secondary container for extended fermentation. Start with paper towels for a day or so then use an actual airlock device. The wine juice will remain in these jugs for at least 4-6 months. It's best to store it in a cool and dark place.
Step Five: Bottling and Drinking
Once the fermentation process has been completed, you are free to bottle the wine. Rack or siphon off the sediments from the wine using a plastic tube while transferring it to the bottles. Cap tightly. At this point, the vinification process has been completed and it's ready to drink.
___________________________________________________________________________________


Gennaro Salamone is the founder and editor of Enduring Wanderlust. Feel free to contact him with questions, comments, or inquiries with reference to contributing an article or photograph for publication.
Receive our free content by e-mail directly to your inbox or through an RSS reader.
Editor's Note: This post was written by guest contributor Katie Greenaway.
The center of Florence, Italy has countless ristoranti and trattorie. Which do you choose? The waiters in Piazza Repubblica and Piazza Signoria grab your attention by conversing with you as you skim over the menu. They devise a plan to convince you to eat at their ristorante and then lure you inside. Most give in because of the exhaustion tourists have in the heat of summer and feel they should stay in familiar areas. But what about all the places you are missing outside the touristic center, on the Oltrarno, for example? Walking over the Ponte Vecchio to the other side brings a breath of fresh new smells and vistas. The alleyways hide a lot from the cautious traveler. Walk down one and see what you find.
Quattro Leoni is located on Piazza della Passera. It meets at a crossroads. The ristorante is set on the corner of the piazza that brings the bustle of the city to a gentle whisper. Inside there are about a dozen tables that are full on any given night. In the spring and summer, enjoy lunch outside under the umbrellas. People-watch or bask in the calm and simplicity of the piazza. Reservations are a must on the weekends. Notice the walls, they contain photos of many celebrities that frequent this secluded locale. Yes, even Sting eats here! This spot is very popular because few tourists stroll into Piazza della Passera. This place is usually run by the locals. Be aware when waiting to be seated that there might be some regulars that pop ahead of you. No worries as they will seat you, the staff is very welcoming and kind.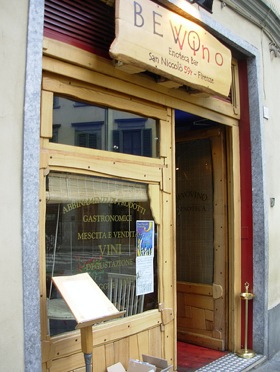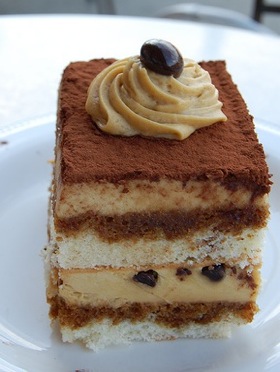 Bevo Vino (left) © Rob React and Tiramisu (right) © Koyochi
Bevo Vino welcomes each patron with warmth and charm. When you enter Bevo Vino you are arriving at an old friend's home. Small secluded table areas with an opportunity to sit alone and enjoy the atmosphere around you. The menu is small with recommendations galore from the wait staff. Seasonal dishes are featured as well as typical desserts like tiramisu, which is a must when in Florence. A few tables are scattered throughout giving you a feel of what it is like to be a local. Smell the fresh tomatoes as they pass by on a plate of bruschetta. They come to the table with kindness and smiles. Prego, cosa volete? (My pleasure, what would you like?) I don't know any other place in Florence as bona fide and personable. It's so fresh and genuine that it's worth a stop off the beaten path.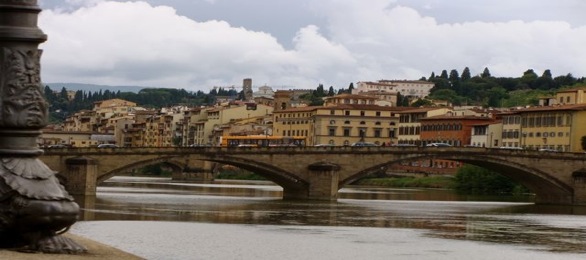 Cross Over To Oltrarno © Katie Greenaway
Osteria Antica Mescita San Niccolo is a family run osteria that gives each patron a sense of home. Tables are booths and you could end up sitting next to people you don't know. There is a lower level with tables arranged like in a cantina; all you need is a barrel of wine. A cute little bar sits in the left corner where you pay and where the waitress picks up your dishes. All guests leave here happy. As some osterias are rather pricey, this one is worth every penny. Each day their menu consists of specialties made from the heart and soul. Both located in San Niccolo, you will notice as night falls how the locals flock into crossroads between Bevo Vino and Osteria Antica Mescita San Niccolo. Immerse yourselves with the sounds of authentic Florence. Experience small cars honking as they squeeze through people-crowded streets, the chatter of Italian banter, and the clinging of glasses and dishes which allows us to realize we aren't dreaming.
___________________________________________________________________________________


Katie Greenaway fell in love with Italy from her first visit in 2002. She now calls it home, writing and capturing the culture of the enchanting city of Florence. She is always exploring the ancient cobblestones of Florence, one step at a time. Follow her blog: Olio di Oliva e Sogni di Vino and Twitter.
Receive our free content by e-mail directly to your inbox or through an RSS reader.
One of the best aspects of travel is trying the various local foods from each community. A great way to find the most authentic eats and restaurants is to ask local experts. Enduring Wanderlust recently asked a group of its readers to share their local knowledge, resulting in an inventory of must-eat foods:
Nadia Ballas-Ruta of Happy Lotus gives an insider view of Philadelphia:
For anyone who happens to be in Philly, the best place for soft pretzels is at the Reading Terminal Market. The market is located in an old train terminal and has all kinds of foods. The big draw is that the Amish from Lancaster, PA come a few days a week and sell their homemade goods. Their pretzels are the best in the city. Try their apple dumplings too.
Philly cheesesteak sandwich is a local favorite too. Every one knows of Geno's Steaks since they are featured in almost every movie that takes place in Philly. Geno's is a basic stand in the middle of South Philly, but also an institution. If you are a vegetarian, head to Govinda's Cafe for a vegetarian version of this local favorite. Govinda's is a simple place with awesome food located on South Street.
Now on to my favorite…fudge. The place for best fudge is The Original Fudge Kitchen. They have locations throughout the southern Jersey Shore. It's a family run business and each shop is full of all kinds of sweet treats. The good news is that you can order their yummy fudge online from anywhere. It is truly the best fudge in the world. It is heaven.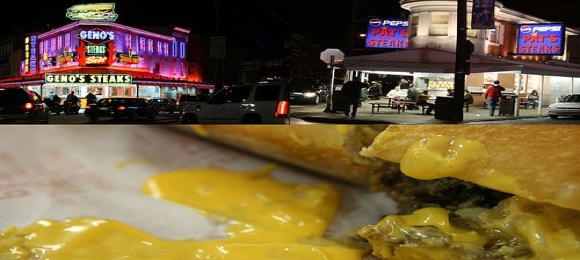 Philly Cheesesteaks © Marvin Kuo
Rosalind Cummings-Yeates of Farsighted Fly Girl gives her take on Chicago's local eats:
For Chicago visitors, a taste of Chicago style pizza is a must. Noted for its thick cust and gut-busting piles of cheese and toppings, Chicago style pizza refects the city's brash attitude and heavy midwestern palate. There are hundreds of eateries in Chicago that claim the best Chicago -style pizza, but my recommendations for tourists are:
Pizzeria Due, an iconic Chicago restaurant credited with being one of the first restaurants serving Chicago style, its decor is basic and it's always crowded because the pizza is authentic. Pizzeria Due is the second restaurant that was opened because the popular Uno was constantly over-crowded. Unos has expanded into a restaurant group across the U.S. but Due is still one-of a-kind.
Giordano's is another famous eatery that's favored by locals. There are over a half dozen city-wide locations but the one at 730 N. Rush offers lots of energy and people watching, in addition to excellent stuffed pizza.
Chicago Pizza and Oven Grinder Co. Less well known but equally memorable, Ovengrinder creates a signature pizza pot pie that's not to be missed. Located in a charming brownstone in Lincoln Park, this restaurant, like its neighborhood, supplies an understated stylish vibe.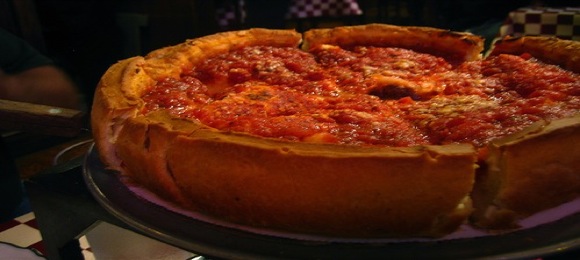 Chicago deep-dish pizza © Adactio
J.D. Meier of Sources of Insight provides his view on Seattle's best eats:
When you go to Seattle, you need to "meet the man." Picture this. It's a warm, sunny day. You park your car and add yourself to a long line of people wrapped around an old garage. Somewhere in the distance, you hear a distinctive voice shout, "you met the man?" You turn to see a man with an apron and a pot. It's Gene. You're at Dixie's BBQ.
"The man" is an insanely hot sauce that's dangerous to the touch. Seriously. In fact, if it's your first time, Gene warns you to just dab your toothpick and touch it to your tongue. I've seen many a grown man cry, while trying to prove they're "man enough."
It's a simple menu, from sandwiches to ribs. Whether you go pork or beef, it's some of the most succulent, melt-in-your-mouth meat you've ever had. Your mouth waters whenever you think of the tang of the sweet BBQ sauce. If you're daring enough to brave the man, you know you'll pay for it both now and later. It's called "the man" for a reason. It's not bark, it's all bite.
On your first trip to Dixie's, Gene will take you over to his map of the world. He'll give you a pin and tell you to find yourself on the map. The map is always full with people from all over the world. It's just a little garage, but it's just the kind of place memories are made from.
Nik Tjhin of Unearthing Asia provides a tasty Indonesian treat: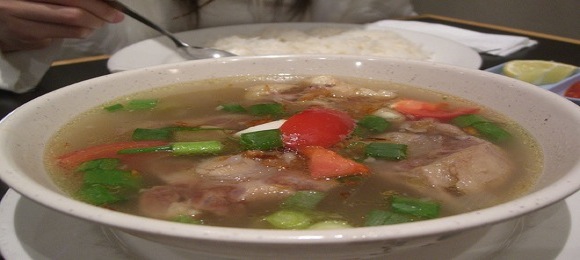 Oxtail Soup © Avixyz
One of my favorite local foods is Indonesian Sop Buntut, which translates to Oxtail Soup. A little online research shows that the Oxtail Soup is a popular dish throughout the world, with each country adding their own unique twist and tweaks. If you eat this in Jakarta, however, what you will get is a tasty clear broth with tender oxtail, chunks of potatoes, carrot, tomatoes, and celery, with aromatic spices mixed in and topped with crispy fried shallots.
For fine diners and the luxurious high-rollers, Hotel Borobudur in Jakarta is famed for its delicious Oxtail Soup. They added their own little twist in which they actually serve the oxtail meat separate from the soup, and stir-fried it before hand, calling it Sop Buntut Goreng (Fried Oxtail Soup). For the rest of us normal people, try the Oxtail Soup at Puri 88. Their servings are large, tasty, and easy on the pocket. A meal for two will cost you around Rp70,000 which at current rate translates to roughly US$6.50.
Alik Levin of Practice This gives his take on the scene in Israel:
Israel is unique in that people come here from all over the world bringing a variety of food traditions. Influences include Poland, Germany, Argentina, Morocco, Yemen, Russia, Iraq, and many more. I can assure you that the food here is the tastiest, healthiest, and cheapest I've eaten in my life. That includes meals in Russia, Poland, France, Spain, South Africa, US, Hong Kong, Czech Republic, UK, and Turkey. For me, the most authentic is local street food like Falafel and Shawarma. Stop at any small shop and indulge in those two foods.
Sire of Scenic Adelaide gives his take on a local Aussie spot worth checking out:
The River Cafe is part of the Red Ochre Restaurant, which has stunning views. I must admit that I have never tried 'contemporary Australian cuisine' and this restaurant is touted to have some of the most innovative Australian food with a native influence. The menu of local eats and the beautiful location makes it an appealing spot for a visit. On the other hand, The River Cafe has replaced one of my former favorites, Cafe Lago. It will be interesting to see how it measures up. Either way, these restaurants are perfect spots for travelers dropping over to Adelaide.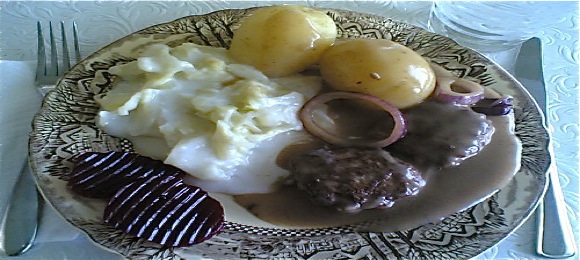 Norwegian Meat Cakes © RennyBA
RennyBA's of Terrella gives a few of his favorite Norwegian classics:
The Norwegian national dish is "Fårikål" or Lamb in cabbage. To prepare it: cut pieces of cabbage then layer lamb and cabbage on top of each other. Sprinkle in some whole black pepper too. Another favorite is kjøttkaker or meat cakes (see photo above). The cakes are usually made from ground beef. Kjøttkaker is traditionally served with boiled potatoes, gravy, and lingonberry. For travelers who prefer fish, rainbow trout is the local dish to look for in Norway.
Read about the most authentic pizza in New York City.
___________________________________________________________________________________


Gennaro Salamone is the founder and editor of Enduring Wanderlust. Feel free to contact him with questions, comments, or inquiries with reference to contributing a travel article or photograph for publication.
Receive our free content by e-mail directly to your inbox or through an RSS reader.
The Irish have contributed quite a bit to civilization. One way to celebrate their achievements is to visit an Irish-themed pub. These watering holes are scattered throughout the world. Enduring Wanderlust has put together nine of the best Irish-themed pubs in nine of the best cities.
1. McSorley's Old Ale House (New York City)
Established seven years before the American Civil War, McSorley's Old Ale House prides itself on being the oldest continually-operated bar in New York City. McSorley's even managed to continue serving beer during Prohibition. It, remarkably, counts Abraham Lincoln among its former patrons. One of the fascinating aspects of visiting the Ale House is seeing the wishbones above the bar (photo below), which were left by men leaving for World War I. It has been said that the remaining bones are from soldiers who never returned.
For women, it will be a surreal experience as McSorley's only started allowing women to enter since the Supreme Court forced their hand in 1970. Yes, 1970. The Ale House built its first ladies room in 1986. Men and women alike must be ready to drink either McSorley's Light or McSorley's Dark, as they are the only options.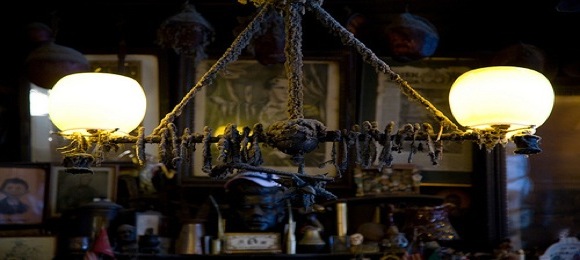 McSorley's, New York City © Laughing Squid
2. O'Neill's Islington (London)
O'Neill's is an Irish bar with a great atmosphere. It provides for a combination of beer starring Guinness and Smithwick's Irish Red Ale and Irish fare that will have any visitor feeling the luck of the Irish. Along with serving delectable Irish breakfast all day, O'Neill's has a bunch of unique choices including Irish stew crock-pot, vegetarian sausages with colcannon, and Limerick ham with Irish cheddar quiche.
With live music and numerous large screens that feature sporting events, there is plenty of entertainment for O'Neill's patrons. Do note that the heated outdoor courtyard is often filled with rugby and football fans during game time.
3. The Snug (Boston)
The Snug has the feel of a pub with plenty of restaurant amenities. Located in Hingham, it has been awarded Best Irish Pub. The Snug's menu includes crowd favors including succulent French toast, New England clam chowder, and Ellen's Homemade Shepard's Pie. It adds live music four days a week starring The Bobby 'O Boys, Mark Purcell, and The Red Liners among others.
4. The Irish Embassy (Toronto)
The Irish Embassy was created within an old bank building in 1873. It is an upscale bar located in Toronto's Financial District. It's often filled with passionate Maple Leafs or Raptors fans waiting for the game or individuals looking to relax after work. As with many of the pubs on the list, The Irish Embassy has exceptional homemade food to go along with its impressive selection of drinks. Try a few patron favorites such as Jameson chicken liver pate, traditional Irish stew, and Kilkenny battered haddock.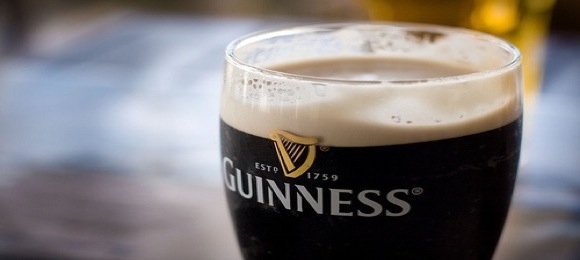 Guinness Beer © Peter Baker
5. Galway Arms (Chicago)
Galway Arms, located in the heart of Lincoln Park, has an extensive menu filled with Irish goodies to go along with lots of choices from the tap. Locals love their daily special such as "Everyday Chicken Pot Pie" Monday and "All-You-Can-Eat Fish & Chips" Tuesday. The Arms has been adding to their crowds with live Irish bands and its patio for the summer months along with a sit-down dinner option in their restaurant area.
6. The Brazen Head (Dublin)
No better place to relax with a pint of Guinness than Dublin. The Brazen Head states that it was the first on the pub scene dating back to 1198. True or not, The Brazen Head has plenty of history within its doors to go along with being a top music venue for Irish tunes. Their weekend line-up currently features lives tunes by Rafferty, The Rye River Band and The Brazen Hussies. Add to that their award-winning restaurant, specializing in Irish stew and seafood, and The Brazen Head was enough to make even James Joyce take notice.
7. Kildare's Irish Pub (Philadelphia Area)
Kildare's Irish Pub prides itself on being authentic. For a few of their locations, 40-foot containers filled with Irish artifact were shipped to the United States to recreate an Irish pub scene. If authentic was their goal then Kildare was successful. It has glasses of stout flowing and an extensive menu that would please anyone looking for a taste of Ireland. Try the traditional bangers and mash with Irish style sausage over a bed of mashed potatoes or the Guinness beef stew with vegetables simmered in the rich beer.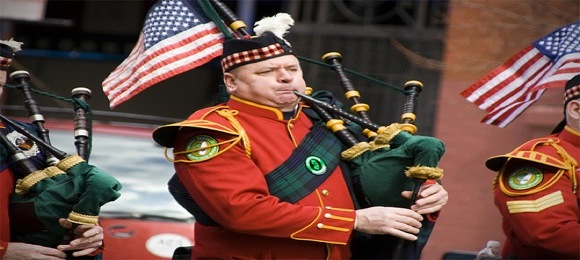 St. Patrick's Day Parade © R0sss
8. Durty Nelly's (Sydney)
Durty Nelly's has a relaxed atmosphere with prints imported from the National Gallery of Ireland to help emanate the feeling of Erin Go Bragh. Pouring its first brew as early as 1854, Durty Nelly's has plenty of history and tradition to go along with its fresh beer and tasty cuisine. When munching in the bar, try the black pudding with bacon baguette or the soup of the day with homemade soda bread. Consider their sit-down restaurant too with its seasonal menu.
Plan on being in Sydney for a while? Locals receive a plaque on the wall for joining the 100 Pints Club.
9. Fadó Irish Pub (Washington D.C.)
Located near the MCI Center, Fadó Irish Pub screams of authenticity. In fact, it was design with materials that were shipped over from Ireland. Fadó is often filled with basketball and hockey fans after games let out from the MCI Center, but the screens are often filled with Gaellic football and rugby too.
Visitors with an appetite will appreciate the corned beef rolls, Irish smoked salmon bites, and homemade shepherd's pie to go along with their brew.
Try some of the best pizza in NYC with that beer or read about more great Irish pubs.
___________________________________________________________________________________


Gennaro Salamone is the founder and editor of Enduring Wanderlust. Feel free to contact him with questions, comments, or inquiries with reference to contributing an article or photograph for publication.
Receive our free content by e-mail directly to your inbox or through an RSS reader.
Named after its founder, Jacques Torres, who grew up in a small town in the southern region of Provence, this chocolate shop tops the list. With four locations in the city, Jacques Torres manages to create chocolate that will triumph over your taste buds. For the ultimate experience, visit their Hudson Street location to witness chocolate being made from fresh beans. The entire place is enveloped by glass to allow patrons to watch the factory do its magic.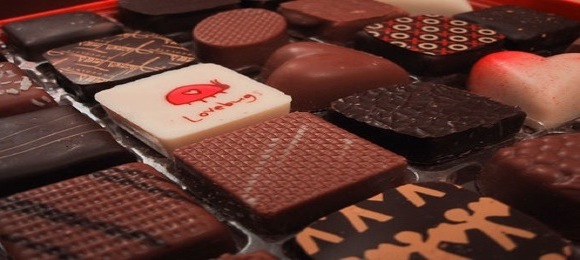 Jacques Torres, New York City © J Hritz
Martine's Chocolates creates a variety of fresh cream chocolates and truffles. Their delicacies are handmade right in front of their customers with the finest ingredients including Belgian Callebaut couverture chocolate, French butter, fresh American cream. Martine's is, perhaps, the best place in the city to watch the chocolate-making process. Be sure to take out an order of your favorites in their signature pink boxes for a friend.
3. MarieBelle
MarieBelle doesn't manufacture chocolate. They create works of art. The most aesthically pleasing on the list, MarieBelle's chocolates will satisfy all of your senses. Their traditional blue boxes are the perfect gift for a loved one. Each box is filled with a sampling of their finest work. MarieBelle also has entertainment on Wednesday nights. Visitors will enjoy Jazz In The Chocolate Factory at their Madison Avenue location.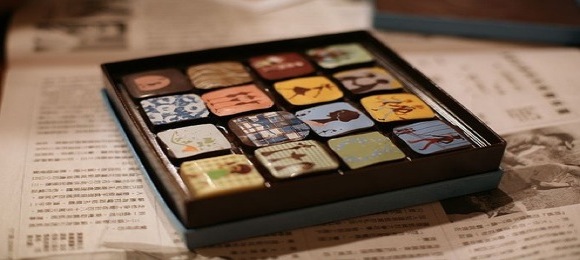 MarieBelle, New York City © Clemson
Founded by Kee Ling Tong, Kee's Chocolates makes handmade bon-bons and hand-rolled confections. Their flavors have an international taste with imported yuzu from Japan, sea salt from France, and saffron from Spain. This is the ideal stop for individuals who prefer a small SoHo shop over the glitz of La Maison or elegance of MarieBelle. Be sure to try the ultra-creamy truffles.
La Maison du Chocolat built its reputation as one of the preeminent chocolatiers in France. It has extended that legacy to New York City. The most expensive chocolate on the list, La Maison creates mouthwatering ganaches, pralinés, and a variety of fruited chocolates. Do note that it's closer to an ultra-high end boutique than a quaint shop.
Mondel Homemade Chocolates has been a neighborhood favorite, near Columbia University, for over sixty years. Mondel's was also the preferred shop of four-time Academy Award winner Katharine Hepburn. It has a wide range of chocolates ranging from truffles and creams to cordials and break-up chocolate. Mondel also has a tasty selection of sugar-free chocolate.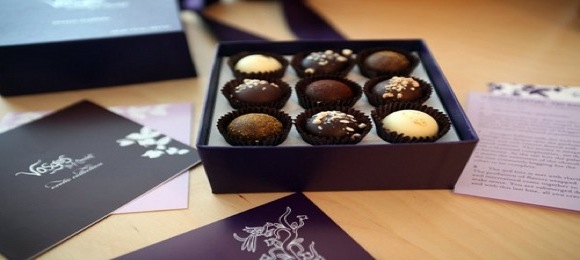 Vosges Chocolates, New York City © The Pink Peppercorn
Vosges turns out the best truffles in New York City. Created by Chicago's Katrina Markoff, Vosges' truffles will leave you feeling satiated. Visitors will try a range of exotic flavors including curry, Thai pandan leaves, and wasabi in several of the chocolates. If you're not living in Chicago or New York City, it's possible to order these unique sweets over the Internet.
Evelyn's Chocolates has been satisfying customers for decades in the Financial District. Created by Evelyn Robb, this shop has hand-dipped chocolates and delectable confections. Understated in comparison to its competition for New York's best, Evelyn's maintains a homey feel. It will feel just like mom's kitchen. Try the homemade Chunkys.
In a New York state of mind? Read about the best pizza in NYC or free things to do in NYC.
___________________________________________________________________________________


Gennaro Salamone is the founder and editor of Enduring Wanderlust. Feel free to contact him with questions, comments, or inquiries with reference to contributing an article or photograph for publication.
Receive our free content by e-mail directly to your inbox or through an RSS reader.
Picnics are a great way to have an authentic travel experience. It has the added benefit of saving the traveler valuable cash resources. In order to maximize the benefits of your travel picnic, we've created four steps to the perfect outing.
1. Location
"To leave a place is to die a little." ~French Proverb
Select a comfortable spot that reflects the interests of the participants. It's often best to select a place that communes with nature. Areas within reach of rivers, lakes, or parks are ideal. This approach is feasible in the urban jungle too. For instance, the banks of the Seine River (below) in Paris have popular walkways to spend an afternoon. The Great Lawn (map) of Central Park in New York City represents another great spot. The latter has Belvedere Castle within its vicinity.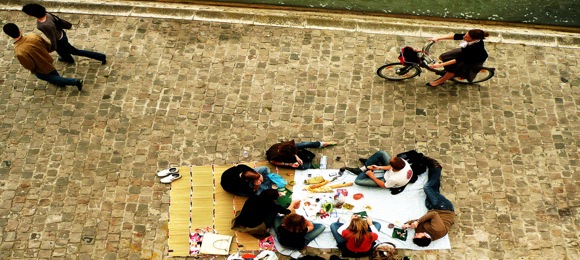 Picnic, Seine River, Paris © Malias
2. Food Selection
"Tell me what you eat, I'll tell you who you are" ~Anthelme Brillat-Savarin
Picnicking is an opening to have an authentic meal. It's easy to collect a variety of foodstuffs, from local markets, that residents eat in their daily lives. A sojourn to an Italian city or village, for example, would allow for a picnic menu that consists of fresh mozzarella, sliced tomatoes, mortadella with breadsticks, chunks of Parmigiano-Reggiano, prosciutto on wedges of honeydew, and a basket filled with figs and grapes. Add a glass of local wine or fresh tomato juice with lemon and black pepper.
Having trouble with coming up with ideas? A great resource for selecting new picnic foods is The Minimalist: 101 20-Minute Dishes for Inspired Picnics.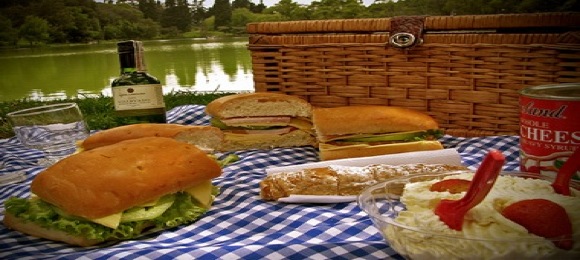 Picnic Meal © Nanda
3. Guests
"Strangers are just friends waiting to happen." ~Rod McKuen
Consider inviting a couple of locals or fellow travelers to your gathering. There is no better way to understand a location that to spend time with those who know it best. It will also provide an opportunity to learn several new phrases in their native language. If you haven't met any residents, contemplate arranging your get-together near a smiling group of locals. Don't be surprised if an invitation to join them is in the offing. This is especially helpful for solo travelers.
4. Conversation Topics
"Friends are those rare people who ask how you are then wait for an answer" ~Unknown
During the meal, it's best to keep to light topics. Allow each guest to select a topic for discussion over the course of the afternoon. This makes sure that everyone has a chance to participate in the conversation. It's equally helpful to listen to your fellow picnickers and provide feedback to their musings.
Stomach churning? Read about the best pizza in New York City.
___________________________________________________________________________________


Gennaro Salamone is the founder and editor of Enduring Wanderlust. Feel free to contact him with questions, comments, or inquiries with reference to contributing a travel article or photograph for publication.
Receive our free content by e-mail directly to your inbox or through an RSS reader.