Natural beauty, rural communities, and urban centers meet in the Cuban province of Matanzas. Famous for their Varadero beach, Matanzas is the second largest province in Cuba. While most tourists see little of Matanzas beyond the walls of the beach resorts, the province is also known for its numerous rivers, deep valleys, sugar cane farms, and natural caves.
Follow photographer Tracy Zhang's journey, beyond the resorts and into the heart of Matanzas province: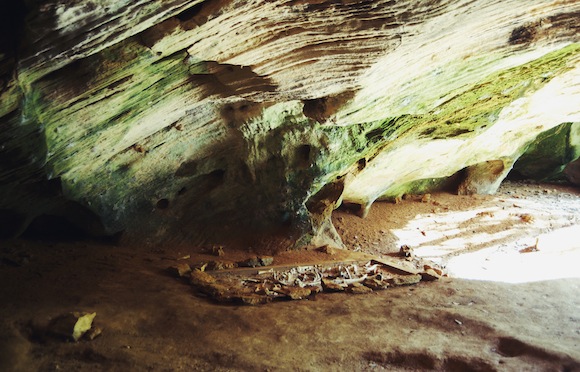 Varadero is situated on a narrow peninsula that only measures 1.2 kilometers at its widest point. Its 20 kilometer long beach attracts more than 30,000 tourists during peak season. But the town is more than resorts. At the tip of the peninsula is a Varahicacos Ecological Reserve, home to 27 species of reptiles, 32 species of butterflies, natural caves, and even a 2000 year-old aboriginal burial site.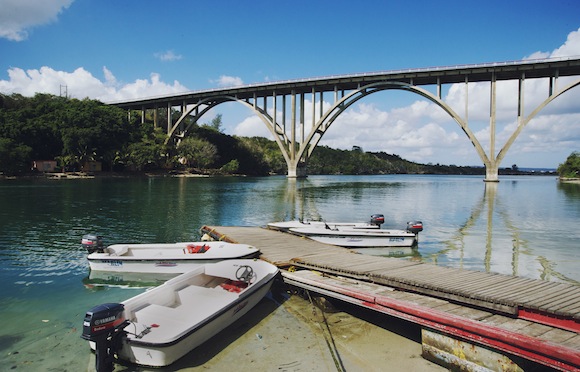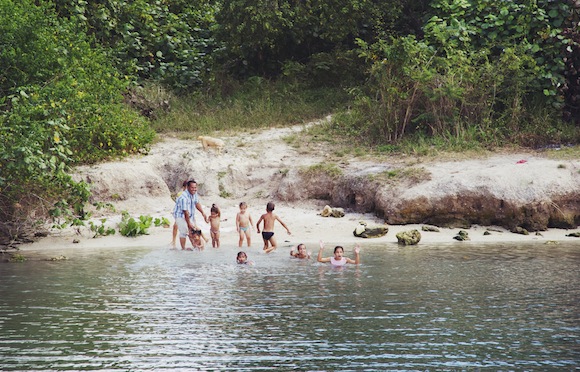 45 minutes away from Varadero is Matanzas, the capital city of Matanzas province. Matanzas is also known as the Venice of Cuba for its many bridges and rivers. As I sailed down the Canimar river, absorbed in the surrounding greenery, a group of children playing in the river caught my attention. After exchanging cheerful waves, the children began to sing Joseíto Fernández's Guantanamera as the boat pulled away.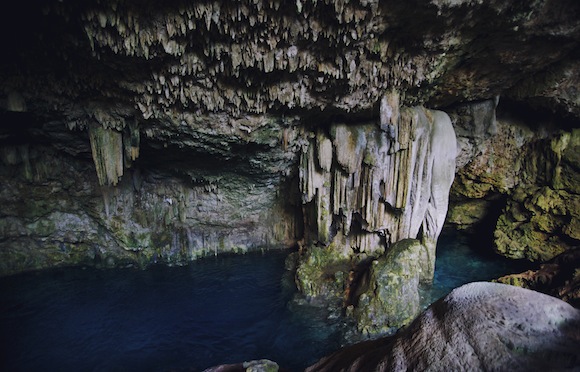 One of my most memorable experiences in Mantazas was diving into the refreshing waters of the Saturno Cave. At 150 meters long and 20 feet deep, this dark underwater world – my first cave-swimming experience – left me amazed at the wonders of nature.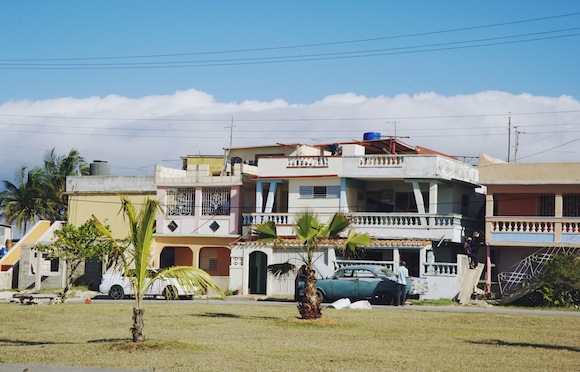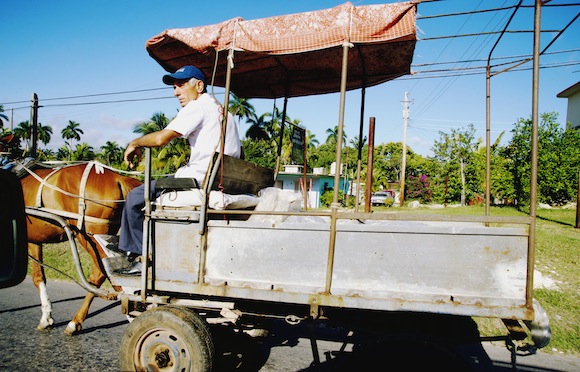 While the beaches and caves left me in awe of nature, the city center of Matanzas brought out my curiosity about Cuban life. Old automobiles, overcrowded public buses, and horse-drawn wagons were all common modes of transportation. Houses with faded paint lined the narrow streets. Despite the beautiful scenery of Matanzas, I was also reminded of the country's poverty.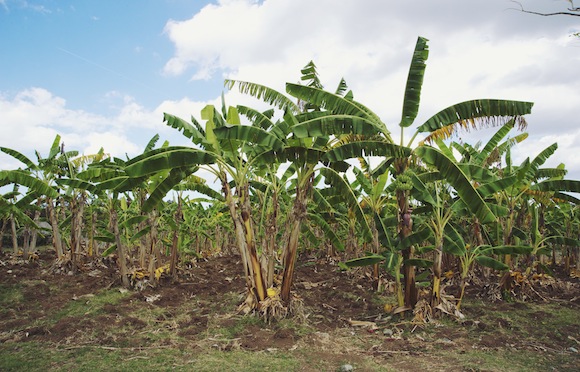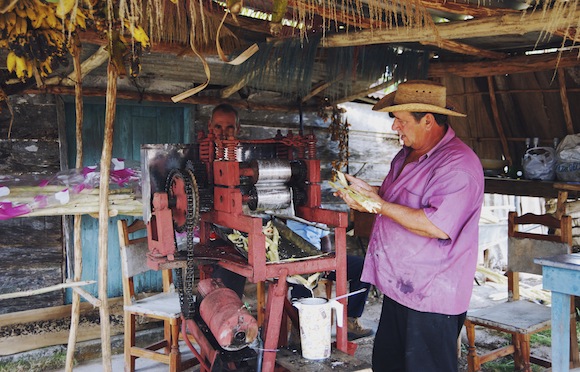 One of the primary industries in Matanzas is agriculture. During the 19th century, the province was one of Cuba's primary producers of sugar cane. During my trip, I had the chance to visit a banana and sugar cane farm located deep in the valleys. My day on the farm ended with fresh sugar cane juices made from a sugar cane crusher. As the host fed and re-fed the sugar canes through the machine, I watched the milky liquids flowed into a plastic pitcher. My mouth watered, knowing how sweet the beverage would be.
Photos © Tracy Zhang
___________________________________________________________________________________


Tracy Zhang is Canadian travel photographer. She loves to capture the cultural essence and natural beauty of her destinations. She has lived on 3 continents, traveled to 25 countries, but her favorite place to rest her head is still her quiet suburban home in British Columbia. She blogs about travel and photography at Tracy Zhang Photo.
Receive our free content by e-mail directly to your inbox or through an RSS reader.
There is luxury and there is luxury done right. Grand Velas Riviera Maya represents the latter. An All Inclusive resort on the turquoise waters of Playa Del Carmen in Mexico, Grand Velas combines oceanfront suites and a beautifully manicured property with several delectable restaurants including Cocina de Autor and Frida.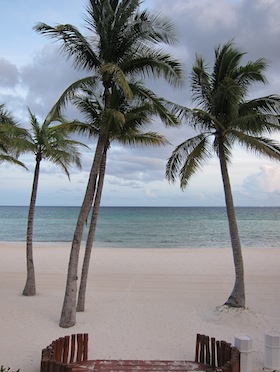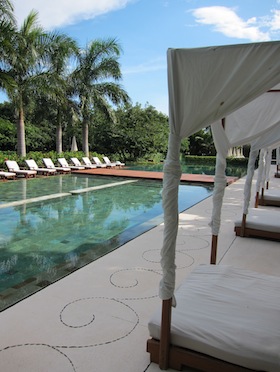 Grand Velas Riviera Maya, Mexico © Gennaro Salamone
While such a beautiful resort has everything you need for a short or lengthy stay in Mexico, there are also lots of fun activities for couples or families that are available off grounds. One that we sampled was swimming with dolphins. If you're planning a trip to Playa Del Carmen, a stay at Grand Velas can be combined with this or other activities. See their dolphins package for more information.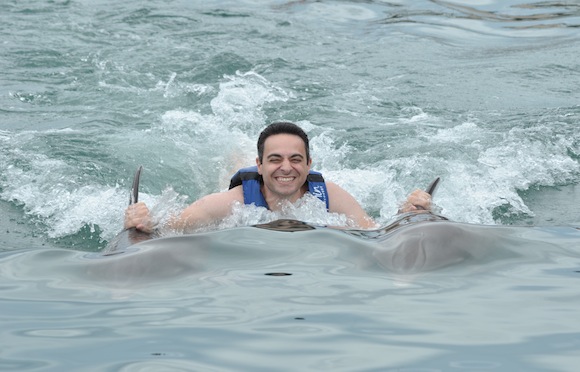 Swimming with Dolphins in Mexico
We arrived at Dolphin Discovery on a cloudy day. Perfect afternoon for an excursion. The leader of the program was a charismatic man who clearly loved working with dolphins, Remón and Diana. The small group started with a dolphin kiss and hand shake. The latter felt more like a dance.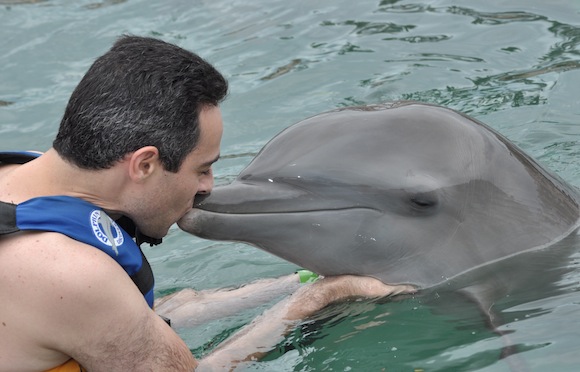 Dolphin Kiss in Mexico
After that introduction to Remón and Diana, each member of the group had an opportunity to swim with the two dolphins. The swim is exciting and quick. While you might have a few nerves as they take off, it is a safe experience that you'll want to do again.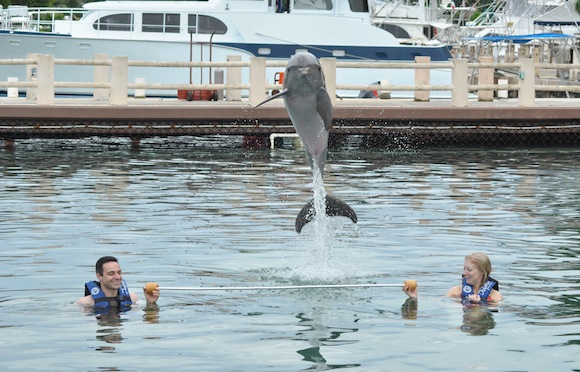 In addition to the dolphin swim, participants get to partake in some dolphin tricks including playing with a ball and a dolphin jump. We were also treated to holding a manatee and a brief swim near sting rays and sharks in a separate area. Be aware that cameras are not allowed. There will, however, be a photographer taking photos that will later be available for purchase.
The dolphin encounter involves quite a few activities and a significant time with the animals. It will be nice to get back to Grand Velas with their friendly and attentive service afterwards. A relaxing seat on the beach or a drink at the swim-up pool bar is highly recommended.
This stay at Grand Velas was courtesy of Grand Velas Riviera Maya. The dolphin encounter was courtesy of Dolphin Discovery. The content and opinions in the article are those of the author.
___________________________________________________________________________________


Gennaro Salamone is the founder and editor of Enduring Wanderlust. Feel free to contact him with questions, comments, or inquiries with reference to contributing an article or photograph for publication.
Receive our free content by e-mail directly to your inbox or through an RSS reader.
Traveling with kids can be fun, but challenging. Jia Chang offers tips for getting your children to be excited for your next trip along with lessons on how to travel with kids without too much stress.
Watch travel-related movies and read books set in foreign locations
Picking the right book or movie is a great way to get your kids interested in a particular location. Presenting a trip to Great Britain as a chance to explore some Harry Potter
sites will be a lot more effective than focusing on Big Ben. Some other ideas are watching The Lion King
before an African safari, Finding Nemo
before a snorkeling trip to the Caribbean, and The Lord of the Rings
for New Zealand sojourn.
Introduce foods by country
The dinner table is a great place to teach your kids about the rest of the world. Select at least one day a week for international or regional night. An upcoming trip to New Orleans means gumbo or beignets. A vacation to Italy means pizza or their favorite pasta. A hop over to Paris means sweet macarons. Trying different food at home will get your kids' palate familiar with eating various meals. This makes it more likely that burgers and fries aren't the only thing they'll eat abroad.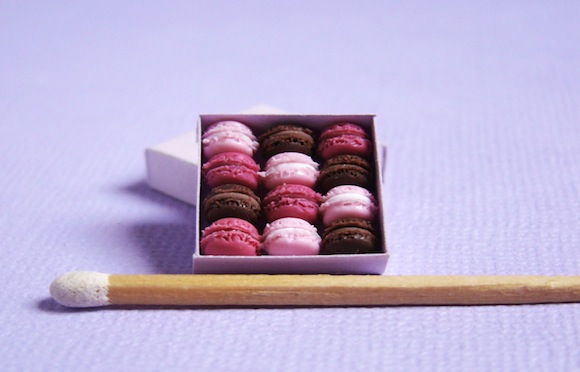 Miniature Macarons © Stephanie Kilgast
Pick the right museums
There is no reason to skip a viewing of the Mona Lisa at the Louvre or The Starry Night at MoMa, but don't expect your kids to be too excited by either. Consider a few museums like the American Museum of Natural History with its dinosaur collection, the National Air and Space Museum with its focus on aviation, or the Please Touch Museum in Philadelphia. The latter encourages kids to touch and interact with their collections.
Animals!
Select locations that give your kids an opportunity to interact with wildlife. A few ideas are to go snorkeling off the coast of Honduras in the Bay Islands with its crystal blue waters and lots of aquatic life, visiting towns with petting zoos or animal sanctuaries, riding an elephant in Thailand or India, or getting up close and personal with the inhabitants of Tiger Island in Australia.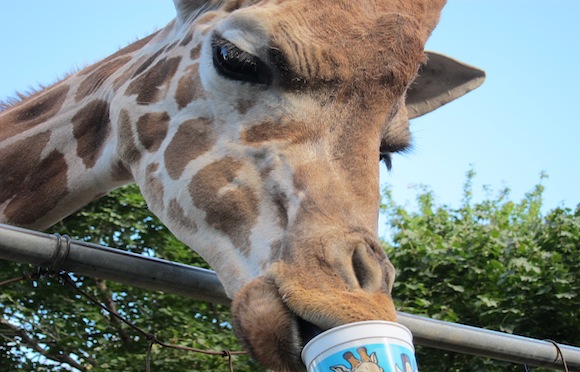 Giraffe © Gennaro Salamone
Visit natural wonders
Adults are not the only ones who are captivated by the natural beauty of the planet. Kids are more likely to appreciate a Grand Canyon rafting tour, viewing lions and cheetahs at the Samburu National Reserve in Kenya, or the lava flow of the volcanoes of Costa Rica with howler monkeys yelling in the background than visiting a big city that focuses on art galleries and upscale restaurants.
Let your kids bring a friend (especially teenagers)
Most of your traveling will be during school breaks. Most kids would prefer to hang out with their friends rather than travel to another country. This is especially true for teenagers. Consider taking one of their friends along for the trip. There are definite issues that arise ranging from cost to concern over the safety of someone's child, but nothing can ruin a vacation more than a kid who misses their buds.
Editor's note: This post contains affiliate links.
___________________________________________________________________________________


Jia Chang is a travel and food writer. She enjoys wandering the globe with her husband and two children. Jia's favorite places to travel include Western Australia, Central America, and France.
Receive our free content by e-mail directly to your inbox or through an RSS reader.
Bonaire has a unique coastal scenery for a Caribbean island. While most islands in the area consist of sandy beaches and palm trees, Bonaire has a lovely combination of cacti, coral, and salt flats highlighting any trip across its shoreline. Add to that its surrounding reefs for scuba diving and snorkeling and Bonaire presents an interesting new destination for Caribbean vacationers.
Follow this photographic journey around the coast of Bonaire: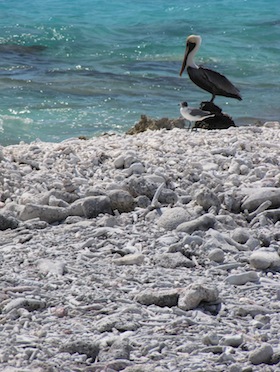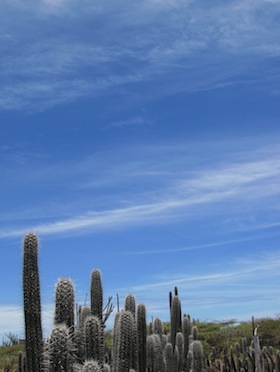 Bonaire beach and cacti © Gennaro Salamone
Slavery is a common theme when studying the history of the Caribbean islands. Bonaire's history is no different. The Spanish and the Dutch fought for years with the latter eventually gaining control of Aruba, Bonaire, and Curaçao. Africans and Indians were used as labor with slaves living in quarters that were too short to stand in.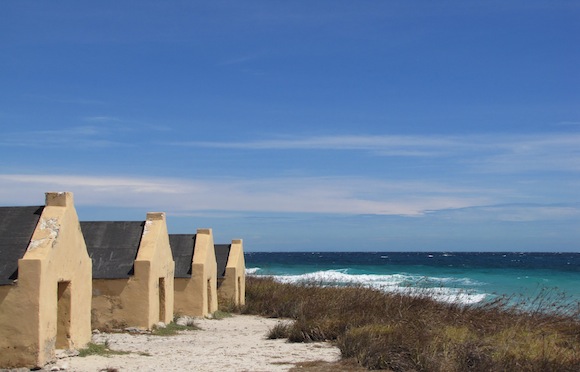 Former slave houses of Bonaire © Gennaro Salamone
Historically, salt production was the main labor for enslaved inhabitants. The salt industry still exists today and the solar salt farms along the southern part of Bonaire are used mostly for the creation of industrial salt. More important for visitors, the salt flats are a beautiful addition to the local landscape.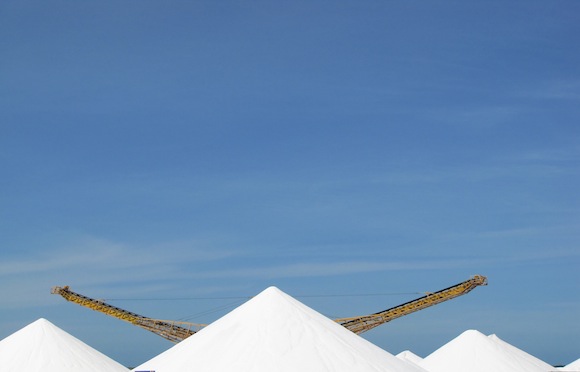 Salt flats of Bonaire © Gennaro Salamone
Miles of beaches covered in coral are found near the salt flats. Few venture into the waters of this area for swimming and much of it is uninhabited outside of a variety of birds and marine life. A lighthouse and its abandoned keeper's house are a nice find for photographers.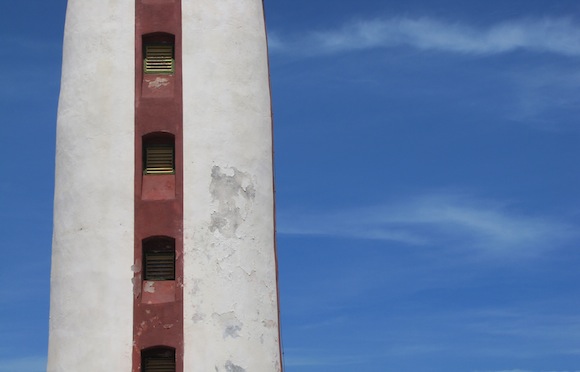 Lighthouse © Gennaro Salamone
If you're visiting Bonaire for diving or other water-related activities, a trip along the coast is a worthwile addition to your stay. It's only a short drive from the resorts including Captain Don's Habitat. That or a day trip to Washington Slagbaai National Park with its cacti, flamingos, and a sandy beach is a must.
This trip to Bonaire was courtesy of Tourism Corporation Bonaire. The content and opinions in the article are those of the author.
___________________________________________________________________________________


Gennaro Salamone is the founder and editor of Enduring Wanderlust. Feel free to contact him with questions, comments, or inquiries with reference to contributing an article or photograph for publication.
Receive our free content by e-mail directly to your inbox or through an RSS reader.
Faghat seyr mikonam. For the adventurous eater venturing into Kabul's street food scene, these three Dari words, which roughly translates to "I'm just looking," are key. To stroll by Kabul's food stalls is to run a gauntlet of aggressive vendors, stepping into your path and thrusting samples at you. However, the reward for wading into this chaotic scene is to foray into the varied cuisine of Afghanistan.
Follow Scott Ruddick's tour of the Kabul food stalls:
To the outside world, Kabul has become synonymous with the strife and conflict afflicting the whole of Afghanistan. Yet beyond the headlines, the capital city is a vibrant community of three million people with a thriving street food scene.
The influx of foreigners and money since the fall of the Taliban has gradually transformed the Kabul restaurant landscape. Enterprising street chefs, tabang wallahs in the local parlance, serve up a variety of local cuisine.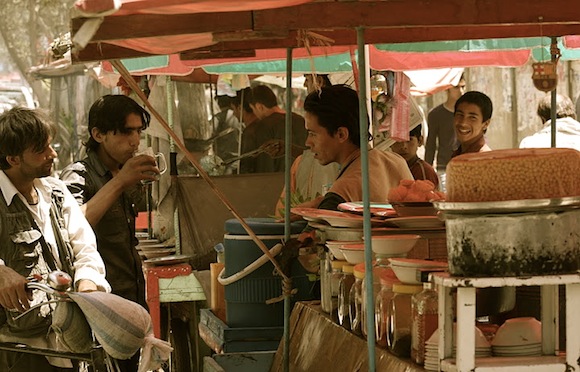 Kabul Food Stall © Scott Ruddick
Kabul's food stalls are unassuming. They are often no more than a tin roof held up by a rough-hewn wood timber frame covering a cooking area. Electrical connections to run refrigeration are nonexistent and supplies are kept in coolers, lugged back and forth from the homes of the stall staff every day.
The best stalls are found around Shahr-e Naw Park, a large park in central Kabul that is popular with the locals for pick-up soccer matches and Friday bird fights. The stalls are clustered together along the wide sidewalks. In keeping with the business model of successful street food vendors everywhere, each stall will specialize in one or two food types, and build their business by offering a consistent, quality product at a reasonable price.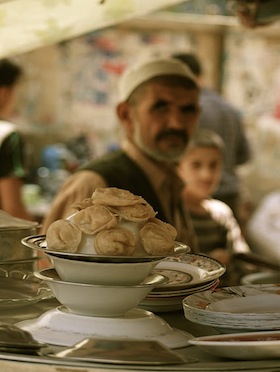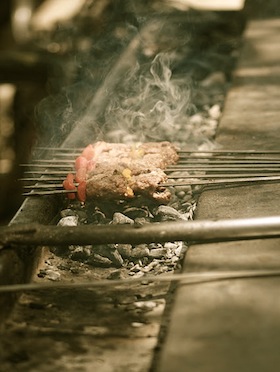 Mantu vendor and Kabob © Scott Ruddick
Each dish costs between 50 and 100 Afghanis ($1.25 and $2.50 USD). Busy times are lunch, the main meal in Afghanistan, when office workers and laborers are on the prowl for a cheap meal, and again in late afternoon as workers head home, and stop to pick up takeout for the evening meal.
Kabul's street food stalls are both a cheaper alternative to more expensive sit-down restaurants and a respite from the heavy fare of traditional Afghan household cooking. A typical Afghan meal is centered on rice. Qabeli Palau or basmati rice with chopped carrots and raisins and pieces of meat is often the centerpiece, served with flat bread. While a well-done palau is a wonderful meal, the sheer ubiquitousness of it drives Afghanis and ex pats when they have been in country long enough to seek out different fare. The tabang wallahs are only too pleased to fill this void in the Afghan diet.
Kabob is the preferred takeout food for Kabul's denizens meaning open-air kabob shops are to be found in every part of Kabul. Kabobs consist of lightly seasoned mutton, lamb, beef or chicken skewered on rough iron spikes then broiled over glowing charcoal. The kabob meat is wrapped in naan, a leavened bread that is baked by being slapped against the inner wall of a clay oven, which is in turn wrapped in old newspaper. The experienced kabob eater knows that naan serves as both a plate and an accompaniment. The rough side of the bread is always placed facing up with the meat piled on top of it. Chunks of the bread are ripped off and used to scoop up the meat. A typical mid-sized kabob stall will serve 110 pounds of meat a week.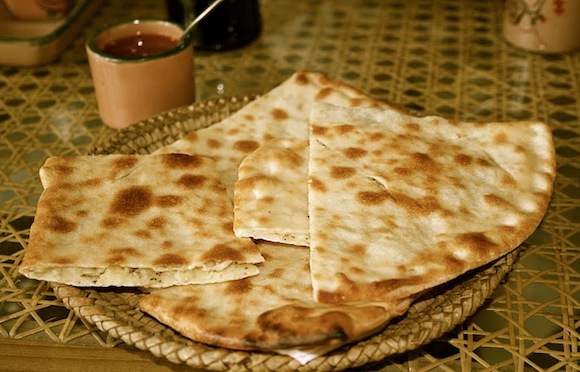 Boloni © Scott Ruddick
Other tabang wallahs serve up steaming plates of delicately spiced raviolis. Indigenous to northern Afghanistan, mantu (stuffed with minced meat) and ashok (filled with leeks) are steamed over large open-air pots and served with a tangy yogurt sauce.
Boloni or stuffed pancakes filled with either shaved potato and onion (sabzi) or squash (kadu) are deep-fried in bubbling cauldrons of oil.
The carb-heavy Afghan burger, a recent Kabul concoction, is a favorite with the city's teenage boys. It is common to see groups of them gathered on street corners, devouring the local meal of a spiced ground beef patty with a smattering of onions, tomato, and lettuce that is wrapped in a pita-like bread along with a side of French fries jammed into the sides.
Shor nakhod or stewed chickpeas are served on large plates with an accompanying mint sauce, which serves as either an accompaniment or a stand-alone meal.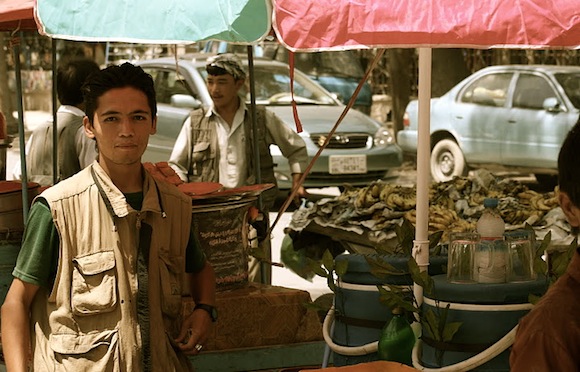 Doogh stall © Scott Ruddick
Whatever your choice of entrée, wash it down with doogh, which is a carbonated yogurt drink seasoned with salt and mint.
A typical Afghan food stall will open late morning, and close around dusk Sunday to Thursday. This schedule is reversed during the religious month of Ramadan, when Muslims fast from dawn to dusk. During this 30-day period, the stalls will open for iftar, the fast-breaking meal that takes place at sunset, and close at around sunrise, when the last meal before the dawn-induced fast begins.
___________________________________________________________________________________


Scott Ruddick is an international development specialist and a freelance writer who focuses on the developing world. Learn more about Scott on his website.
Receive our free content by e-mail directly to your inbox or through an RSS reader.
Japan has had a tough time of it recently, to say the least. When it was struck in March by a powerful earthquake and tsunami, and in the following weeks had a potential nuclear catastrophe to contend with as well, things looked desperate. But the Japanese people have handled the disaster with exemplary stoicism, and the good news is that tourism is now picking up again. In no particular order, here are five great reasons to go on holiday to Japan according to Rachel McCombie:
The food
Japan may be famous for its sushi, but that's by no means the only dish you'll have the chance to try on your trip. Whether you choose to play safe with a delicious bowl of noodles, or brave something more outlandish such as the famed puffer fish, you're sure to come away from Japan with a host of new favorite foods. You're also likely to notice the very Japanese custom of restaurants displaying plastic food in their windows to show you what's on offer – a surprisingly convenient way of ordering food if you don't speak Japanese!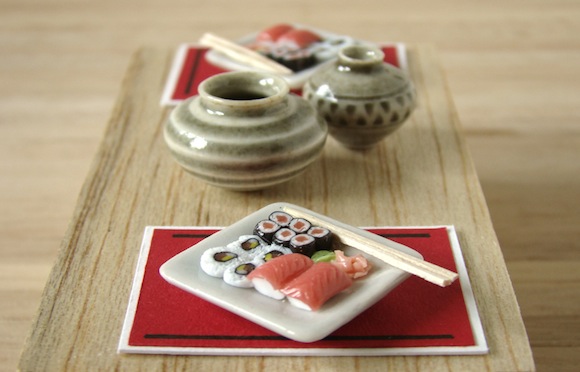 Miniature Sushi © Stephanie Kilgast
The culture
Japan's captivating culture makes for an enriching experience even for the casual tourist, but those with the curiosity to delve deeper will be even more greatly rewarded. Japan has a highly refined and ceremonious culture, and is perhaps most famous for its tea ceremony and enigmatic Geisha. It also has a wealth of stunning temples, with 2,000 in Kyoto alone, while tranquil gardens with meticulously laid out vegetation and paths provide welcome respite from the frenetic pace of the major cities. You'll even be able to see fascinating and well-preserved castles and samurai quarters, which have survived the centuries to see huge modern cities grow up around them.
The cherry blossom
Early April sees the arrival of the cherry blossom or sakura season in Japan, a glorious natural spectacle and the subject of much celebration in Japanese culture. This wonderful event makes April arguably the best time of year to visit Japan, as the clouds of pink blossom make the temples and gardens even more photogenic than usual. You'll see people having picnics under the cherry trees to celebrate the blossom, creating a lively and jubilant atmosphere that will be the icing on the cake for your visit to Japan.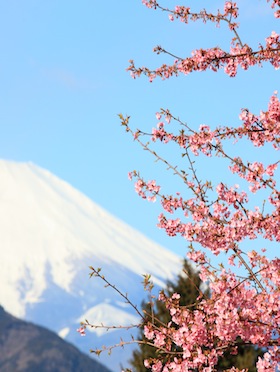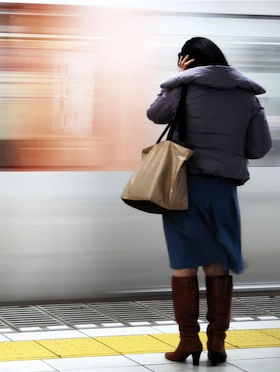 Mt. Fuji and sakura © Tanaka Juuyoh and Woman waiting for the train © John B. Mueller
The trains
Public transport might sound like an odd reason to visit a country, but Japan is famous for its trains. With an efficiency that puts other railways to shame, the Japanese rail network is highly refined and punctual to the second. Its pristine bullet trains – known in Japanese as Shinkansen – are capable of speeds in excess of 180 miles per hour, making travel between Japan's major cities both easily manageable and comfortable. A recommended journey for your Japan holiday is a trip from Tokyo to Kyoto by bullet train, a stretch of which offers stunning close-up views of Japan's iconic volcano, the snow-capped Mount Fuji (providing it's not too cloudy!).
The landscapes and cityscapes
For many people, the image that immediately springs to mind in conjunction with Japan is skyscrapers, bright neon lights and cutting edge technology. In the bustling capital city of Tokyo this is certainly true, but there's a lot more to Japan than its urban landscapes. The stunning spectacle of Mount Fuji has already been mentioned, as have Japan's many temples and gardens, but further afield the scenery turns to magnificent rugged mountains – an ideal destination all year round, whether for summer hiking or winter skiing.
___________________________________________________________________________________


Rachel McCombie is better known for her Rachel's Rome Writings blog, but has traveled to and written about other countries as well. She went on a trip to Japan a couple of years ago and has been an avid enthusiast of Japanese culture ever since.
Receive our free content by e-mail directly to your inbox or through an RSS reader.
Nothing says Americana like candy bar cupcakes. It is the merging of a traditional American love dating back to 1900 and the Hershey bar and a newer sensation that has taken off in the last decade. Enjoy this photographic journey into the world of Melissa Gerber's candy bar cupcakes:
A Snickers cupcake featuring rich chocolate cake with chocolate frosting, topped in Snickers candy bar bits and drizzled in chocolate.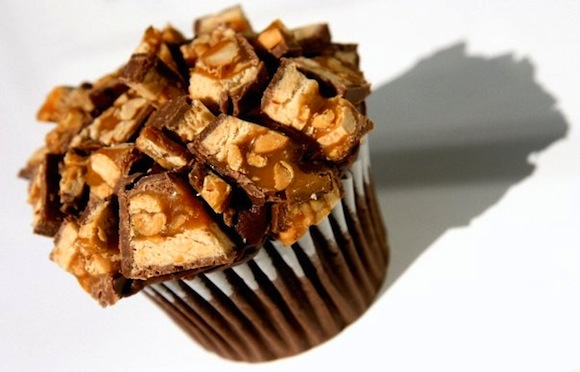 Snickers Cupcake © Melissa Gerber
A minty chocolate cupcake featuring delectable chocolate cake, mint icing, and an Andes Mint with its mint-green layer sandwiched in between two chocolate layers.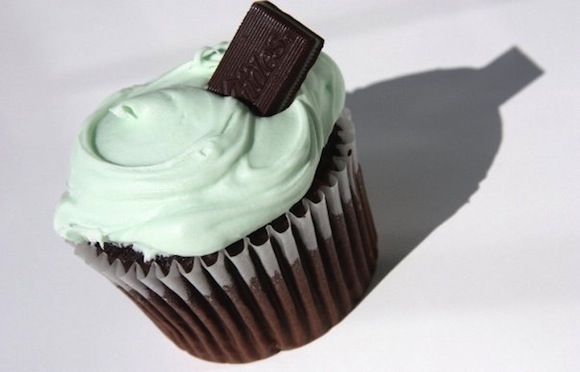 Minty Chocolate Cupcake with Andes Mint © Melissa Gerber
A colorful classic M&M's cupcake with flavorful vanilla cake and chocolate frosting.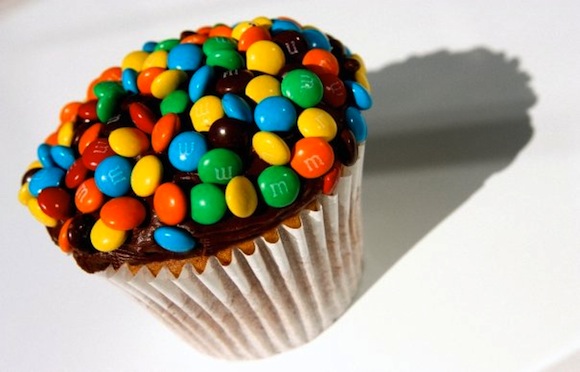 A Classic M&M's Cupcake © Melissa Gerber
A S'mores Cupcake featuring rich chocolate cake, topped with graham cracker frosting, mini marshmallows and a Hershey bar piece, with chocolate drizzled over top.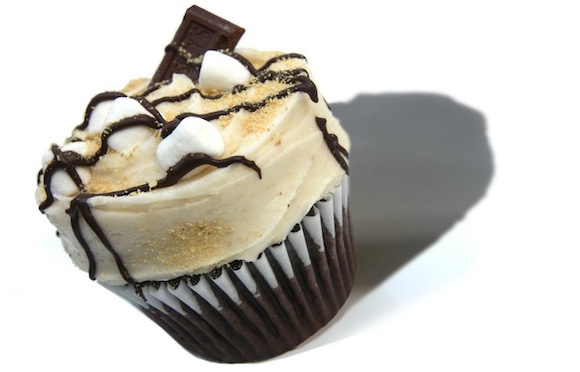 S'mores Cupcake with Hershey bar © Melissa Gerber
Rich chocolate cake filled and iced with peanut butter frosting, topped with Reese's Pieces.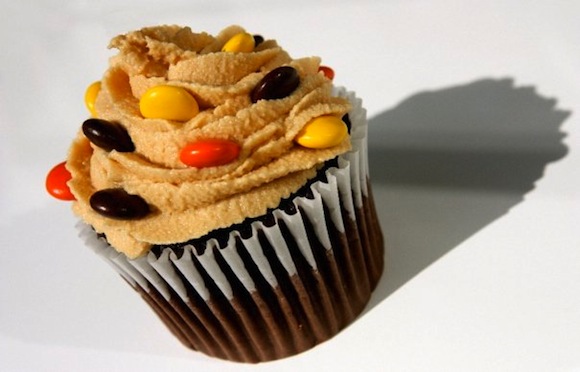 Reese's Pieces Peanut Butter Cupcake © Melissa Gerber
Read about the best chocolate in NYC.
___________________________________________________________________________________


Melissa Gerber creates homemade specialty cupcakes and cheesecake pops to order in the Wilmington, Delaware area. Visit Melissa's Cupcakery on Facebook for contact details and to "like" her work. Melissa is also an experienced freelance graphic designer. Find her portfolio here.
Receive our free content by e-mail directly to your inbox or through an RSS reader.
Marsaxlokk, a traditional fishing village on coast of Malta, hosts an early morning fish market every Sunday. Locals go there to buy fresh seafood to prepare for their dinner that evening. Follow the happenings of a typical day at the market through the lens of photographer Kasia Tempes.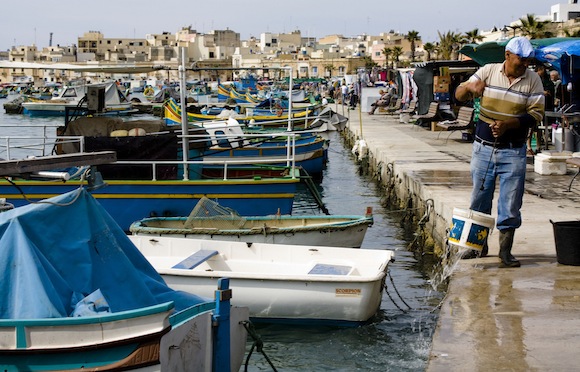 Fisherman on the Malta coast © Kasia Tempes
While visiting the island, it's worth it to get up extra early at least once to see the happenings at Marsaxlokk. The fresh seafood and serene atmosphere in this area of Malta will make the old Polish saying "the shortest way to your heart is by the stomach" ring true.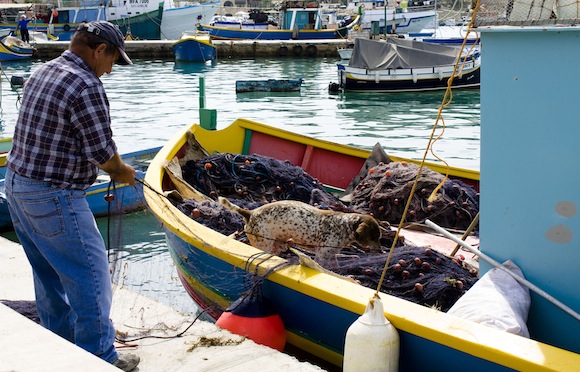 Fisherman and his dog getting ready for the day © Kasia Tempes
You won't be alone either. There are many tourists who come to observe this display of authentic activity by the Maltese people. Additionally, travelers have an opportunity to sample a variety of local fish including mussels, prawns, and the popular lampuki, which are delivered on the stands from the boats of Maltese fishermen. Fruit, vegetables, and souvenirs are also available.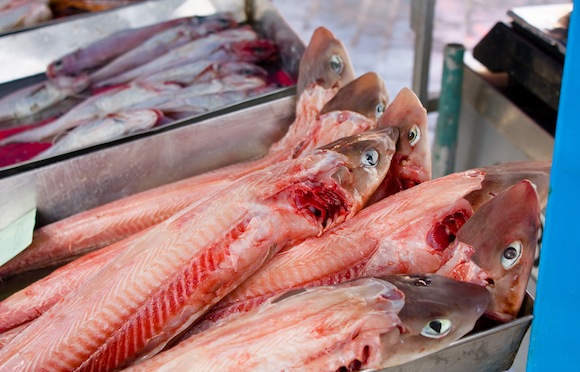 Local Fish © Kasia Tempes
Between fish stands, colorful boats stand out rocking softly next to the shore. Locals crowd the area to examine the goods that fishermen coil in their nets. Merchants too rush around weighing and flaying the catch as customers wait.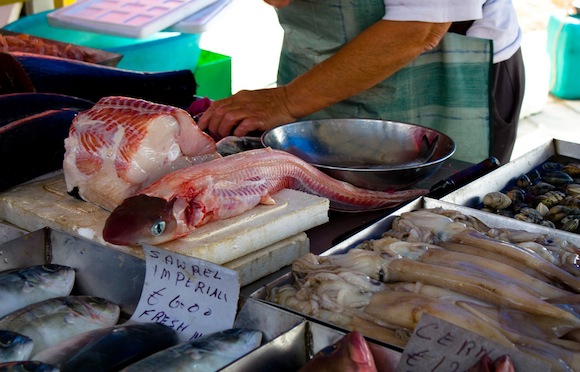 Fish being prepared at the market © Kasia Tempes
If buying and preparing the fish yourself is too much of a hassle, the Marsaxlokk waterfront has a variety of seafood resturants to feed the influx of tourists in recent years.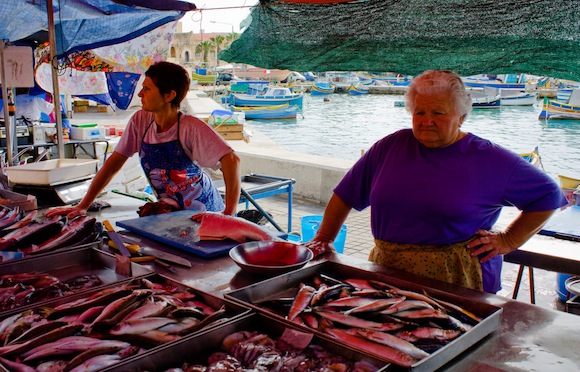 Locals waiting for customers © Kasia Tempes
___________________________________________________________________________________


Kasia Tempes is an aspiring photographer and journalist from Kraków, Poland. She loves to observe and photograph people in their everyday lives while traveling around the world. View Kasia's photography on her website.
Receive our free content by e-mail directly to your inbox or through an RSS reader.
There is nothing better than finding a reason to laugh on the road. The following eight books are some of the funniest travel books ever written. The list includes something for every sense of humor and range from the Victorian period to the present day.
1. The Innocents Abroad (Mark Twain)
The Innocents Abroad
was Mark Twain's witty account of a grand tour of Europe and the Holy Land with a group of travelers in the 1860s. Unlike his better known masterpiece, The Adventures of Huckleberry Finn, Twain's travel book is based on true events. Twain provides humorous and controversial observations about the people he encounters at each of the locations including Italy, France, and the Holy Land. In addition, Twain gives interesting insights into the human condition. He also pokes fun at elitism.
2. In a Sunburned Country (Bill Bryson)
Bill Bryson is one of the funnier modern-day travel writers. He manages to bring humor to his readers with a combination wit and thoughtful observations. In a Sunburned Country
is one of the rare books that manages to poke fun at a country [Australia] and honor it as a great destination at the same time. Bryson's run-ins with dangerous local animals and take on Australian rules football were particularly funny.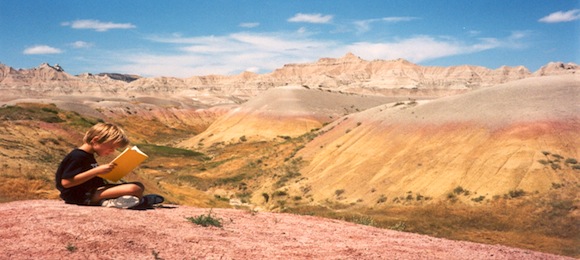 Badlands, South Dakota © Julie Falk
3. Holidays in Hell: In Which Our Intrepid Reporter Travels to the World's Worst Places and Asks, What's Funny About This (P. J. O'Rourke)
Holidays in Hell
follows the travels of P. J. O'Rourke to what he believes are the hellholes around the globe. Unlike Bryson, O'Rourke's observations are harsh and won't win him any friends in the countries he wrote about. If political and cultural opinions given in a no-holds-barred manner work for you — this travelogue will have you either laughing or steaming. Note that it was written in the 1980s so some of the material is dated.
4. Travels with Alice (Calvin Trillin)
Travels with Alice
is one of the funnier travel book you've never heard of. While Trillin is a well-known humorist, this gem is his only foray into the travel genre. The book consists of fifteen essays that follow Trillin and his family as they travel in search of the elusive treasures of Europe and the Caribbean. It provides funny insights into traveling with family along with unique observations about each location. The Gelati Fever chapter was a favorite in the book.
5. The Clumsiest People in Europe (Todd Pruzan)
The Clumsiest People in Europe
is more about laughing at the author and the time period than chuckling about the cultural slurs that are tossed around in this Victorian period children's guide to the world by Favell Lee Mortimer. No country or group of people escaped the nastiness of Mrs. Mortimer from the French and Portuguese to the Australians and South Africans. Makes one happy to be living in the 21st century.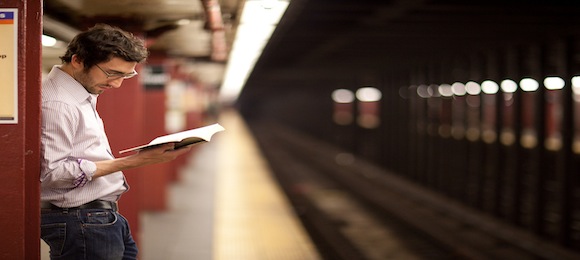 New York City subway © Jens Schott Knudsen
6. There's No Toilet Paper on the Road Less Traveled (Doug Lansky, Editor)
The only collection on this list of funny travel books, There's No Toilet Paper. . .on the Road Less Traveled
is a nice way to gauge which writers give you belly laughs. The short stories range from Failing to Learn Japanese in Only Five Minutes to The Art of Riding a Third World Bus. Most of the stories are light hearted and focus on the mishaps of each writer verses culture judgements. The tale about getting locked in a Dutch bathroom is priceless.
7. Westward Ha! (S. J. Perelman)
Westward Ha!
is a humorous jaunt around the world taken by S. J. Perelman (wrote for The New Yorker) and caricaturist Al Hirschfeld. Perelman's command of the English syntax is astonishing and the addition of Hirschfeld's art will have you smirking throughout.
8. The Hitchhiker's Guide to the Galaxy (Douglas Adams)
Far from a traditional travel guide, The Hitchhiker's Guide to the Galaxy
is considered to be the funniest science fiction book ever written. Penned by Douglas Adams, this adventure follows Arthur Dent, an average British citizen, on a myriad of space adventures. Travelers will get a kick out of the crazy and thought-provoking situations that Dent finds himself in throughout the book. Too bad we can't all put a Babel fish in our ear to allow the brain to understand every language in the universe.
Editor's note: This post contains affiliate links.
___________________________________________________________________________________


Gennaro Salamone is the founder and editor of Enduring Wanderlust. Feel free to contact him with questions, comments, or inquiries with reference to contributing an article or photograph for publication.
Receive our free content by e-mail directly to your inbox or through an RSS reader.
Dr. Craig 'Kwesi' Brookins is an Associate Professor of Psychology at NC State University. He also leads a series of study abroad programs to various parts of Africa. This interview with Dr. Brookins provides insight into studying abroad through the eyes of a program director. [Editor's note: I was a participant in a 1999 study abroad program to Ghana, which was led by Dr. Brookins]
What recommendations would you give for a student contemplating a study abroad program in West Africa (Ghana, Togo, Benin)?
Dr. Brookins: It is amazing to me that most students don't have a passport so that would be the first thing to do regardless of when and where one ends up traveling. For West Africa, read up on the people, the culture and the politics. Learn about the past and present connections between West Africans and the United States. From the history of enslavement to current economic and cultural relationships. Travel with a program or university that has a successful track record in the country. The best thing you can do is to talk with students who have previously traveled with the program you are considering.
Why did you get involved in the program? Have your motivations been satisfied?
Dr. Brookins: My first trip to Africa was as a graduate student on a Kiswahili language study abroad program to Kenya in 1983. I got the bug, wanted to travel every year to the continent but did not make it back again until 1994 after I had completed graduate school. I learned from that initial experience how study abroad changes lives. It humbles you, educates you, opens your eyes, and motivates you to want to do more with your life than you even realized was possible. We started our study abroad programs at NC State University in 1997 to provide that experience for students.  We have operated two to four programs annually to various parts of the continent since that time.  You can find more information about these programs at this website.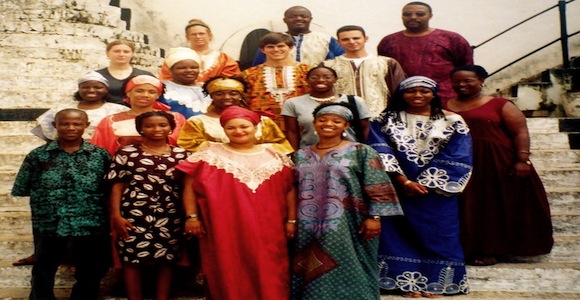 Study abroad group at Elmina Castle © Gennaro Salamone
What was your favorite and least favorite experience in relation to leading a study abroad group?
Dr. Brookins: The first two weeks are always the least favorite as that is the time when many students (thankfully not all) have a difficult time pulling themselves out of their American selves. These days students are constantly plugged into technology to the point where I like to say they are uncomfortable and afraid of being in their own head. They've got their mp3s and cell phones with earphones and laptops and constantly in need of texting, tweeting and facebooking. So much so that they don't initially realize they are in a really different place although it often times looks the same.
Nevertheless, my favorite part of every experience is in seeing students grow out of all of this, often to the point of not wanting to re-engage themselves in the American pace of life. Hopefully with all of this they have also gained a greater appreciation for the "other" in the world and in the process themselves.
How do locals perceive American students studying in their country?
Dr. Brookins: With the likely exception of those places where Americans are seen as occupiers, we are the most well known and often well liked people around the globe.  Indeed, the ubiquitousness of American culture causes other people to know us better than we know ourselves. Americans are also seen as privileged, often arrogant, and possessing of disposable cash. Some will want to take advantage of that but most people just want to make an authentic connection and learn about the real America. Students fit into most of this but American students often don't take the opportunity to learn from the people and places as much as they should. American arrogance, however, is often put in check either directly or by virtue of being humbled by the experiences.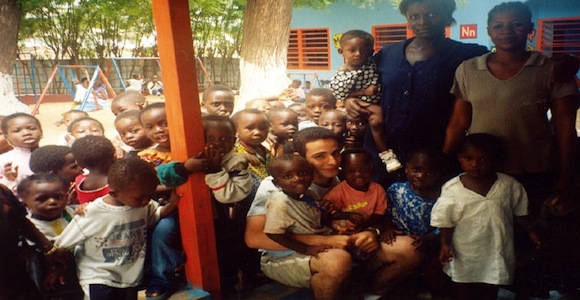 School for street kids in Ghana © Gennaro Salamone
Do you see a significant change in students from the start to the end of the program? Explain.
Dr. Brookins: Absolutely. In the ways mentioned above, and, by the sheer fact that students slow down. They slow their thinking and reacting. Their perceived need for immediate gratification is changed as well. Students gain a perspective on the world that becomes more genuinely inclusive of other people because they have made a human connection with those people. Because students resist this for so long these changes continue to mostly occur after returning to the US.
What were the most significant changes that you've made from the early programs to the new ones?
Dr. Brookins: In Ghana we've always had home stays and according to the students they have always been the most beneficial part of the experience. Not all programs do that so the "change" has been not to make that change. In addition to West Africa (Ghana, Togo, Benin, Nigeria) we've been to East Africa (Kenya, Uganda, Rwanda and Tanzania), and Southern Africa (Botswana, Namibia and South Africa). Each program is different and, for instance, some of the programs have not provided the opportunity for staying with host families. What we've learned is that it is importance that each experience emphasizes making authentic and extended connections with the local people and culture, teaching about that, and placing the experience in contrast to the US experience and the future for development for the host country.
___________________________________________________________________________________


Gennaro Salamone is the founder and editor of Enduring Wanderlust. Feel free to contact him with questions, comments, or inquiries with reference to contributing an article or photograph for publication.
Receive our free content by e-mail directly to your inbox or through an RSS reader.