Angkor Wat Through the Lens
Angkor Wat is a historic temple complex near Siem Reap, Cambodia. It has been used as a religious temple for several faiths including Hinduism and Buddhism. The structures are locally influenced by the classic Khmer architectural design. With more than eight hundred years of history, Angkor Wat is on almost every must-see list for travelers headed to Southeast Asia.
Follow this photographic journey into the temple complex: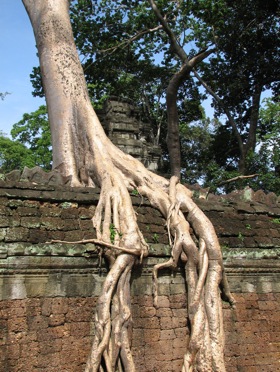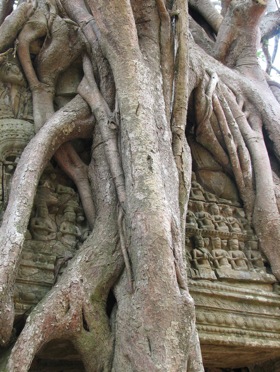 Angkor Wat, Cambodia © Gennaro Salamone
Massive tree roots engulf many of the temple structures especially at Ta Prohm. That's where scenes from Angelina Jolie's Tomb Raider were filmed. It's also one of the most visually pleasing segments of Angkor.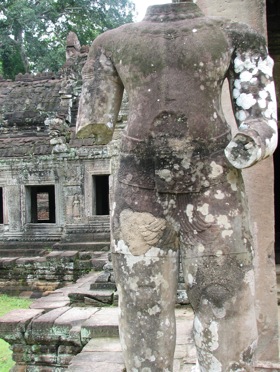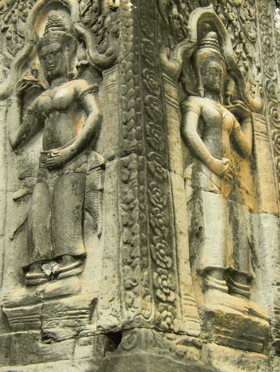 Angkor Wat, Cambodia © Gennaro Salamone
The space is filled with lots of detailed figures. Many of them represent Hindu devatas (deities or celestial beings). Along with that representation comes a variety of Hindu stories told through carvings in the stone.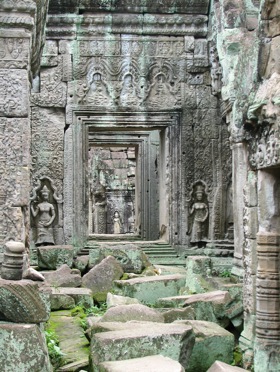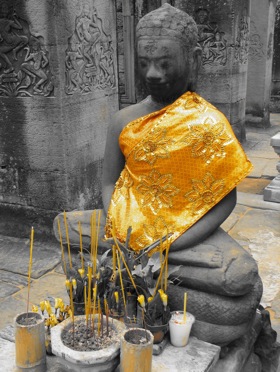 Angkor Wat, Cambodia © Gennaro Salamone
Buddhist statues demonstrate later influences at Angkor Wat. At the same time, scattered stones and partial structures show years of wear and tear at the grand temples.
For tourists visiting Angkor Wat, the temple complex has hundreds of structures over a considerable distance. Consider spending several days viewing them. Hiring a motorbike or renting a bicycle is a great way to get around.
View another journey featuring Bodh Gaya, India photos.
___________________________________________________________________________________


Gennaro Salamone is the founder and editor of Enduring Wanderlust. Feel free to contact him with questions, comments, or inquiries with reference to contributing an article or photograph for publication.
Receive our free content by e-mail directly to your inbox or through an RSS reader.